Clarksville, TN – On Sunday, July 2nd, 2017, around 10:03pm, Clarksville Police responded to a call in the area of Cumberland Drive and Liberty Park about a man driving a pickup with a pontoon boat attached who was possibly intoxicated. Also, the pickup was supposed to have a woman and child inside as passengers.
K-9 Officer Mefford spotted the vehicle and started to follow the vehicle. He noticed the vehicle failed to maintain its lane of travel and, at one point, completely went off the right shoulder of the road.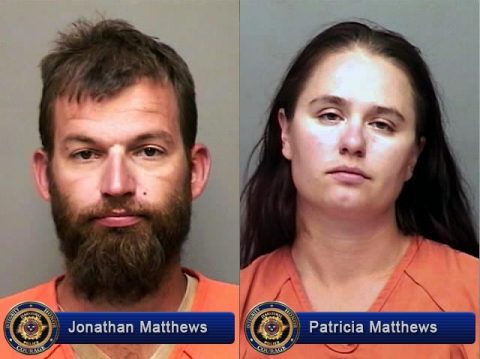 He stopped the vehicle driven by Jonathan Matthews on Riverside Drive. Officer Mefford also saw the vehicle had a female passenger and a four year old child in the vehicle.
Officer Mefford administered field sobriety tests to the driver, Jonathan Matthews, at which time, he was taken into custody. The passenger, Patricia Matthews was intoxicated and unable to drive the pickup or reasonably provide care for the four year old child in the vehicle and was taken into custody.
Jonathan Matthews, 34 was charged with DUI and Child Abuse & Neglect. His bond was set at $4,000. Patricia Matthews, 26 was charged with Child Abuse Neglect. Her bond was set at $2,500.
The child was unharmed and turned over to a friend.
Jonathan Matthews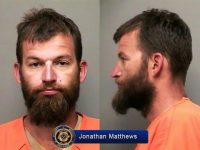 Name: Jonathan Matthews
Gender: M
Race: W
Address: Charlie Sleigh Road, Woodlawn, TN
Arresting Officer: Mefford
Charged With: Child Abuse & Neglect, DUI – Driving Under the Influence
Booked Into: Montgomery County Jil,
Bond: $4,000.00
Patricia Matthews
Name: Patricia Matthews
Gender: F
Race: W
Address: Charlie Sleigh Road, Woodlawn, TN
Arresting Officer: Mefford
Charged With: Child Abuse & Neglect
Booked Into: Montgomery County Jail
Bond: $2,500.00