Clarksville, TN – On Independence Day, a day of recollection and hope, we honor our Founders for their bravery and commitment to freedom, and we are reminded of what they accomplished by signing the Declaration of Independence.
The United States, throughout times of war and peace, economic booms and busts, has now stood for an amazing 241 years. Against impossible odds, a small group of dedicated individuals created a new country and revolutionized how people think about governing themselves.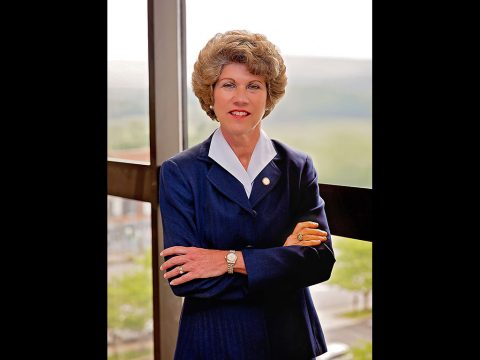 Our Founders vision was to create a form of government that would protect a person's rights to life, liberty and property and be accountable to its citizens.
They dared to declare independence from rulers whom they deemed unjust and out of touch. And they shared a common belief that citizens had a right to be heard in how they are governed. Those ideals, first stated in the Declaration of Independence and ultimately defined in our Constitution and its Bill of Rights, have withstood the test of time. They serve now as beacons of democracy, hope, and freedom.
We link our Independence Day celebration to the classic ideals of the American tradition and the American character — "a deep sense of religion, a deep sense of idealism, a deep sense of patriotism, and a deep sense of individualism" — discussed by John F. Kennedy in his great Independence Day Speech of 1946.
Of course, America's 241 years have not been perfect. The United States remains an experiment, and experiments will falter or fail. We fought a bloody civil war; we continue to strive to overcome the legacy of slavery; and we face the challenge of growing economic inequality that threatens the American dream. Our nation currently is deeply divided, and our leadership and politics are troubling, given the tone of rhetoric amplified by round-the-clock media coverage. Still, Americans exhort one another to remain true to our values and ideals.
We do this because Americans are innate optimists. We believe, as the opening line of the Declaration of Independence states, that there can be "a more perfect union." We believe there can be a better way of organizing and governing so that all citizens may share in the benefits of that union. We believe in the words Thomas Jefferson wrote in that same Declaration, that we are all created equal and endowed with certain unalienable rights.
Democracy, by its very nature, is messy. America's history is a testimony to that observation. But despite current challenges we take heart in our founding principles. Our defense of a free press, the strength and independence of our institutions, the primacy we place on the rule of law – these are the elements that make our country strong.
We cannot assume that the struggle is ended. It is never-ending. As JFK outlined in that famous 1946 speech: "Eternal vigilance is the price of liberty. It was the price yesterday. It is the price today, and it will ever be the price."
So as we gather to celebrate America's birthday, I am also reminded of the cost and sacrifice needed for us to maintain our Founding vision.
As we spend holiday time with family and friends, it's important that we keep in mind the service and sacrifice of our servicemen and women, especially the military families here in Clarksville and Fort Campbell.
After 241 years, we are still a work in progress, but we remain driven by the belief that our founding principles are still relevant and necessary. And that is why the United States is exceptional and special.
The ideals of justice, freedom, security, prosperity, pluralism, and accountable government continue to drive us today. And that is why we celebrate Independence Day.