Nashville Sounds
Colorado Springs, CO – When it rains, it pours and while the Nashville Sounds weren't in Music City for Wednesday night's rain storms they found themselves under a storm of hits and runs from the Colorado Springs Sky Sox. The Sky Sox took game one 10-6 and game two 13-6.
Starting pitching struggled on the night for Nashville. Corey Walter and Dalton Sawyer combined to allow 17 runs on 17 hits in 5 1/3 innings. When all was said and done the Sky Sox tagged Sounds pitchers for 23 runs on 17 hits in the two games including a pair of inside-the-park home runs.
The Sky Sox took game one 10-6 on the back of an eight-run third inning. That frame was the worst inning of the season for the Sounds as the Sky Sox erupted for eight runs on nine hits as 13 batters came to the plate to take a 9-2 lead.
«Read the rest of this article»
Clarksville-Montgomery County Gas Prices Third Highest in Tennessee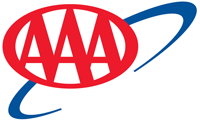 Nashville, TN – The estimated 37.5 million Americans who hit the road on Independence Day found the lowest gas prices for the holiday in more than a decade, according to AAA, whose data is collected from credit card swipes and direct feeds from 120,000 gas stations nationwide, in cooperation with OPIS and Wright Express.
Although the national average of $2.23 was the lowest for the holiday in 12 years, state averages in the southeastern U.S. were the lowest in 13 years.
«Read the rest of this article»
Nashville Sounds Slugger Leads Triple-A Baseball with 22 Home Runs
Nashville, TN – Nashville Sounds' infielder Renato Nuñez was named as a participant in the 2017 Triple-A Home Run Derby scheduled for Monday, July 10th in Tacoma, Washington, Triple-A Baseball announced today.
Nuñez joins Dan Vogelbach (Tacoma) and Christian Walker (Reno) of the Pacific Coast League, along with the International League's Bryce Brentz (Pawtucket), Danny Hayes (Charlotte), and Richie Shaffer (Columbus) as sluggers to participate in the annual home run hitting contest.
«Read the rest of this article»

Clarksville, TN – The Customs House Museum and Cultural Center welcomes illustrator Frank Morrison on Saturday, July 8th, 2017 on its monthly Second Saturday Free Admission day. The museum is open to the public with free admission from 10:00am – 5:00pm.
Attendees will have three opportunities to hear Atlanta artist and illustrator Frank Morrison promote appreciation of illustration as an art form, reading as an enjoyable learning experience, how children and adults benefit from viewing art, as well as talking about his road to becoming a professional artist. Morrison will present in the Turner Auditorium at 10:30am, 1:30pm, and 3:30pm.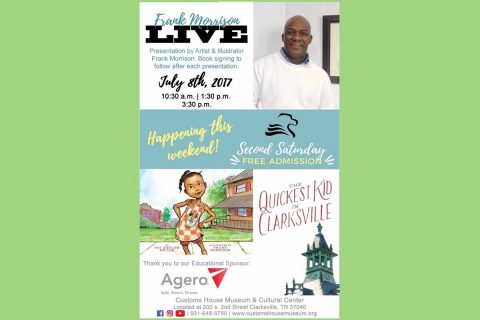 «Read the rest of this article»

Clarksville, TN – As part of the ongoing PeayClipse lecture series, Austin Peay State University faculty members Tim and Mary Winters will present a talk titled, "Telling Time and Telling Tales: Eclipses in Ancient Greece," at 7:00pm on July 15th, 2017 during the city of Clarksville's Movies in the Park Series, at Heritage Park.
They will talk before that evening's featured film, "Finding Dory."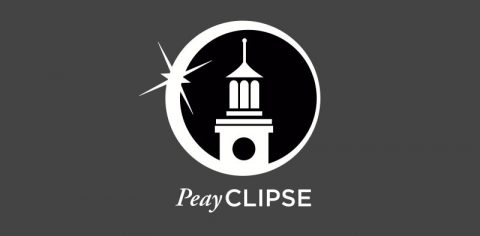 «Read the rest of this article»
Message boards, detour signs greet motorists
Clarksville, TN – Motorists will begin to see electronic signage and equipment in action as work heats up on a project to improve Warfield Boulevard/State Route 374 from just south of Dunbar Cave Road to Stokes Road.
The Tennessee Department of Transportation (TDOT) said this week the $20.6 million project will widen the 2.27-mile stretch of Warfield from three lanes to five lanes with curbs, gutters and sidewalks.
«Read the rest of this article»
Give blood or platelets now and help save lives
Nashville, TN – The American Red Cross is facing a critical blood shortage and is issuing an emergency call for eligible blood and platelet donors of all blood types to give now and help save lives.
Blood donations have fallen short of expectations for the past two months, resulting in about 61,000 fewer donations than needed and causing a significant draw down of the Red Cross blood supply.
«Read the rest of this article»
APSU Sports Information

Clarksville, TN – Austin Peay State University men's golf got a big weekend from past and future Governors last week, with a trio of alumni and an incoming freshman posting impressive displays on their respective tours.
«Read the rest of this article»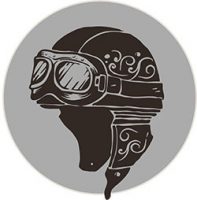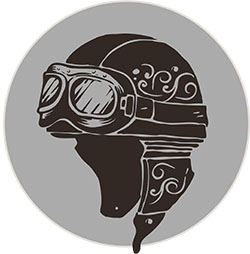 Colorado Springs, CO – I have always wanted to take a trip out West. This year I got my chance when I was invited to join a Tennessee couple who venture here each year.
Stephen and Rosemary Walker are a true motorcycle couple. They both love to ride, and through a mutual friend, we connected and they invited me to ride along.
It took me two days to arrive in Colorado Springs. I traveled through Paducah Kentucky, to St. Louis MO, and on to Columbia MO, before a severe thunderstorm caused a 90 minute delay.
After resuming the trip, I made Topeka Kansas for the night.
«Read the rest of this article»

Clarksville, TN – The Customs House Museum and Cultural Center is located in historic downtown Clarksville, Tennessee. Come explore an entire city block featuring large gallery spaces filled with fine art, science and history.
Some of the events in July at the Museum are: Eric Buechel: The Familiar, Tales & Rails Tuesdays, Art of the Staff, Reading Appalachia: Voices from Children's Literature, Frank Morrison Live and Family Art Fridays.
«Read the rest of this article»