Clarksville-Montgomery County Gas Prices Third Highest in Tennessee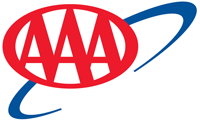 Nashville, TN – The estimated 37.5 million Americans who hit the road on Independence Day found the lowest gas prices for the holiday in more than a decade, according to AAA, whose data is collected from credit card swipes and direct feeds from 120,000 gas stations nationwide, in cooperation with OPIS and Wright Express.
Although the national average of $2.23 was the lowest for the holiday in 12 years, state averages in the southeastern U.S. were the lowest in 13 years.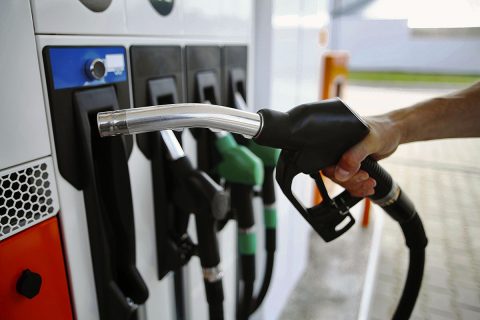 On July 4th, 2017, gas prices averaged $1.99 in Tennessee – 7 cents less than a year ago, and the lowest price for the holiday since 2004.
Tennessee's daily gas price averages are the lowest since December 2016. The state average declined for the 36th consecutive day on Tuesday, for a total of 12 cents since May 29th.
Tennessee ranks 5th among states with the lowest average price for regular unleaded. On June 29th, the state average dropped below $2.00 a gallon.
Tennessee is now one of six states with gas prices averaging below $2.00 a gallon.
The most expensive gas price averages in Tennessee are in Nashville ($2.04), Memphis ($2.04), and Clarksville-Hopkinsville ($1.98)
The least expensive gas price averages in Tennessee are in Chattanooga ($1.89), Johnson City-Kingsport-Bristol ($1.96), and Knoxville ($1.97)
"Unfortunately the pump price plunge may soon come to an end," said Mark Jenkins, spokesman, AAA – The Auto Club Group. "We are entering a 6-week period where demand is normally the strongest of the year. Plus, oil and wholesale prices made solid gains last week, reaching a level that should cause gas prices to level off. Motorists in some markets may see pump prices climb 5-10 cents in the next week or two as a result."
The oil market has steadily climbed during the past week after EIA data showed domestic oil production lowered by about 100,000 barrels per day, for the week ending on June 23rd. Moreover, last week Baker Hughes Inc. reported that for the first time in 24 weeks, the U.S. oil rig count declined by two – bringing the total rig count to 756. Neither of these declines are considered dramatic, but the sudden shift in fundamentals was enough to send oil prices higher. Market watchers will look to today's EIA data report to see if this trend continues, in hopes it will steer prices higher.
The price of crude rose for the 10th consecutive day Monday, settling at $47.07 per barrel. Crude prices are up $4.54 since reaching this year's lowest daily settlement of $42.53 on June 21st.
Gas Price Tools for Reporters/Consumers
Fuel Fundamentals
(Based on weekly data provided by the EIA)

Crude oil prices rallied for the 10th consecutive day Monday, reaching the highest daily settlement in four weeks ($47.07).
U.S. crude inventories made small gains, adding 118,000 barrels to total 509.2 million barrels
Domestic crude production recently soared to 2-year highs, but dropped last week to its lowest level since April, after declining more than 1% to 9.25 mbpd
Refineries operated at a slightly lower rate than the week before

Wholesale gasoline rose for the 6th-consecutive day on Monday, reaching the highest closing price in four weeks.
Domestic gasoline production remains strong and well above year ago levels, rising 1.7% nationwide on the week; 2.6% in the Gulf Coast
Gasoline inventories dropped by 894,000 barrels, but remain almost 1% higher than last year
Gasoline demand dipped 2.8% and continues to average 2.5% lower than last year
Current and Past Price Averages
Regular Unleaded Gasoline
Sunday
Saturday
Week Ago
Month Ago
One Year Ago
Highest Price on Record
National
$2.232
$2.234
$2.254
$2.376
$2.272
$4.114 (7/17/2008)
Florida
$2.147
$2.148
$2.191
$2.374
$2.231
$4.079 (7/17/2008)
Tampa
$2.019
$2.023
$2.074
$2.363
$2.157
$4.009 (7/16/2008)
Georgia
$2.077
$2.079
$2.106
$2.220
$2.130
$4.164 (9/15/2008)
Tennessee
$1.994
$1.996
$2.009
$2.106
$2.060
$4.118 (9/15/2008)

Click here

to view current gasoline price averages
Gas Price Survey Methodology
AAA updates fuel price averages daily at www.GasPrices.AAA.com. Every day up to 120,000 stations are surveyed based on credit card swipes and direct feeds in cooperation with the Oil Price Information Service (OPIS) and Wright Express for unmatched statistical reliability. All average retail prices in this report are for a gallon of regular, unleaded gasoline.
About The Auto Club Group
The Auto Club Group (ACG) is the second largest AAA club in North America. ACG and its affiliates provide membership, insurance, financial services and travel offerings to over 9 million members across eleven states and two U.S. territories including Florida, Georgia, Iowa, Michigan, Nebraska, North Dakota, Tennessee, Wisconsin, Puerto Rico and the U.S. Virgin Islands; most of Illinois and Minnesota; and a portion of Indiana.
ACG belongs to the national AAA federation with more than 57 million members in the United States and Canada and whose mission includes protecting and advancing freedom of mobility and improving traffic safety. Motorists can map a route, identify gas prices, find discounts, book a hotel, and access AAA roadside assistance with the AAA Mobile app for iPhone, iPad and Android.
Learn more at AAA.com/mobile. AAA clubs can be visited on the Internet at AAA.com.