Written by Leejay Lockhart
Fort Campbell Public Affairs Office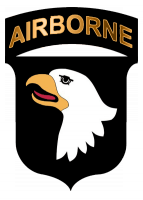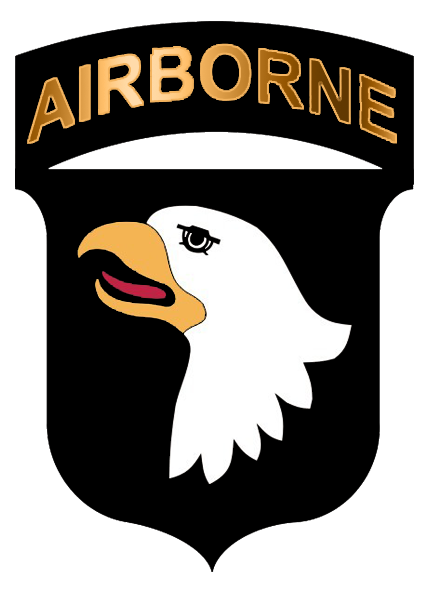 Fort Campbell, KY – Fort Campbell garrison, which serves more than 26,000 Soldiers as well as more than 45,000 Family members, civilian employees and contractors, held a change of command ceremony at Wilson Theater Friday.
Colonel James "Rob" Salome, Fort Campbell's garrison commander for the past two years, relinquished command to Col. Joseph Kuchan in a ceremony presided over by Brenda McCullough, director of Installation Management Command-Readiness.
Salome will retire after more than 23 years of Army service later in the year, while Kuchan is a familiar face at Fort Campbell, having most recently served as operations officer for the 101st Airborne Division.
During Salome's tenure, Fort Campbell's efforts to provide the best Soldier and Family experience resulted in the post earning the gold award in 2016 for the Installation Management Command Army Communities of Excellence competition. Salome worked with an average yearly budget that exceeded $180 million.
The garrison's operations focused on providing the facilities and services to enable training and ultimately readiness for the 101st Abn. Div., 5th Special Forces Group, 160th Special Operations Aviation Regiment and other tenant units.
Additionally, Fort Campbell underwent numerous infrastructure improvements under Salome's leadership. This included construction of new schools, the completion of a solar array capable of powering more than 400 homes, renovations to existing structures that resulted in the opening of a consolidated Army Community Service facility and repairs to Campbell Army Airfield.
"Commanding a garrison today is a tough business and it requires strong, inspired and inspiring leadership," McCullough said. "Rob and the entire Fort Campbell garrison team provided exceptional support to senior commanders, to Maj. Gen. Gary Volesky and Maj. Gen. Andrew P. Poppas. Rob accomplished that while balancing the realities of a resources constrained environment and several other challenges along the way."
Salome spent considerable amounts of time working with Fort Campbell's workforce to increase engagement as part of an effort to harness talent, creativity and experience to provide improved services. These efforts continued to ensure Fort Campbell provides world class support, while overcoming challenges such as reductions in the number of civilian employees the post has to make before the start of fiscal year 2019.
Development of the Civilian Employee One Stop Shop that consolidates training onboarding and professional development opportunities in a single website, was one of the results of Salome's efforts asking employees how the garrison could improve operations. McCullough announced at the ceremony that she considers Fort Campbell's approach a model that will become IMCOM's enterprise solution with the intention to make it the Army's approach to grooming civilian leaders.
When Salome addressed the attendees he gave thanks to his Family, to his faith and the many people he had worked with over the years who had made his service possible.
"Thank you for letting me know what it means to work with Army civilians," Salome said. "To know what it means and what their potential really is and the tremendous talent that exists inside of this installation. It's been a life changing experience for me."
Salome also continued initiatives started by his predecessor Col. David "Buck" Dellinger, including further improvements to the centralized Soldier Support Center, support of the Eagle Challenge Fitness Tour and ongoing support for Fort Campbell's Soldier for Life-Transition Assistance Program.
Although inclement weather from the remains of a tropical storm forced the ceremony inside, attendees including dignitaries, friends, Family members, mentors, Soldiers and civilian employees filled Wilson Theater.
Before the change of command, Poppas, commanding general of 101st Abn. Div. and Fort Campbell, gave a rousing speech praising Salome's accomplishments and character. Poppas also presented Salome with the Legion of Merit.
"If it can be done it will be done and he has shown that throughout," Poppas said. "Those in the community and those in command know that type of fortitude, that perseverance and tenacity carry all the way through … there is a person you can always turn to that allows the commander to always go forward and that was Rob."
Upon taking command Kuchan said he looks forward to commanding a garrison that went through several iterations including a temporary training mobilization post during World War II, a defense city in the cold war and the home of the 101st Abn. Div. during the Vietnam War. He said he looks forward to working with people from communities in both Tennessee and Kentucky.
"This is a place where such historic and elite units … all live and train," Kuchan said. "It's a place where a dedicated civilian workforce is committed to serving Soldiers and Families and a place supported by the most welcoming and engaged community in the Army. I look forward to working with all of you."