Nashville Sounds
Nashville, TN – The Memphis Redbirds scored two runs in the ninth inning to steal a 3-2 win from the Nashville Sounds in front of another sellout crowd of 11,484 at First Tennessee Park Saturday night.
The Sounds (42-47) were in control for most of the night before the Redbirds' two-out rally in the final inning. Nashville reliever Josh Smith retired the first two batters in the frame before Patrick Wisdom singled to left. Smith had two strikes on Todd Cunningham before he worked a walk to put runners at first and second.
«Read the rest of this article»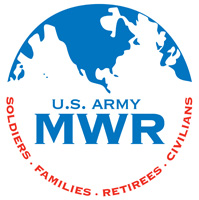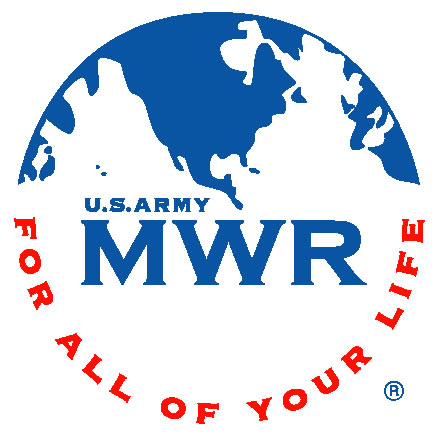 Fort Campbell, KY – On July 15th, 2017, Fort Campbell MWR will hold an open bid auction for Non-Appropriated Fund (NAF) equipment. The NAF equipment that will be auctioned has been deemed in excess, to be unusable, or no longer cost effective to maintain.
This equipment will be sold in "as is" condition and there is no warranty or guarantee. Everyone must have cash or a credit card and be at least 18 years of age to receive a paddle for bidding and to place a bid.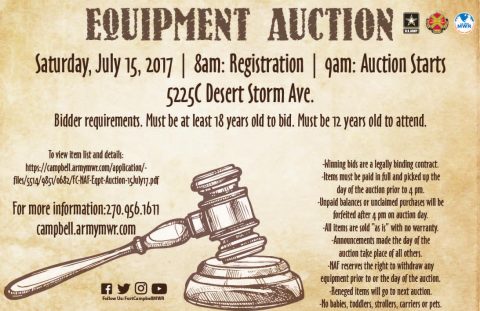 «Read the rest of this article»

Nashville, TN – The Tennessee Wildlife Resources Agency reported there were no boating-related fatalities over the 2017 Independence Day holiday period from June 30th through July 4th.
This year's holiday period was extended with July 4th falling on a Tuesday. More than 10,700 boats were inspected during the five days. TWRA boating officers made 20 boating under the influence (BUI) arrests.
Officers issued 353 citations, and 303 warnings. They also assisted 483 boaters.
«Read the rest of this article»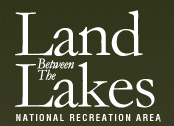 Land Between the Lakes, KY/TN – Woodlands Nature Station invites the public to experience up-close animal encounters at Cool Critters Day on Saturday, July 15th, 2017, 10:00am-4:00pm. Admission is $5.00 per person; ages 4 and under are free.
All programs included with admission.
On-site food vendors offer lunch and beverages.
«Read the rest of this article»
Alternative residential program operated by the Tennessee National Guard
Nashville, TN – Tennessee Governor Bill Haslam has officially opened the Tennessee Volunteer ChalleNGe Academy, an alternative residential program operated by the Tennessee National Guard that offers youth between ages 16-18 who have dropped out of school a chance to earn a high school equivalency diploma outside of a traditional school setting.
The academy is housed at the site of the former Woodland Hills Youth Development Center in Nashville where Haslam was joined Friday by Deputy Governor Jim Henry and Major General Max Haston for a ribbon cutting ceremony. The first class of approximately 100 cadets is set to begin July 9th, 2017.
«Read the rest of this article»
Written by Leejay Lockhart
Fort Campbell Public Affairs Office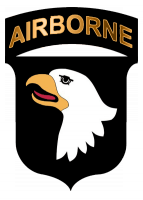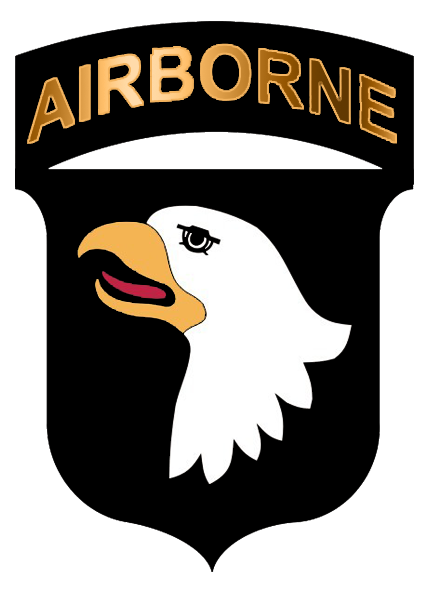 Fort Campbell, KY – On June 23rd, 2017, Col. Joseph Kuchan took command of the Fort Campbell garrison, bringing more than 22 years of experience to the position.
Kuchan has served in a variety of roles throughout his career, from aide de camp to the commanding general in two different commands to deputy operations officer while deployed to Afghanistan. He also has commanded an infantry battalion.
This is his third duty assignment at Fort Campbell. For nearly a year he was the 101st Airborne Division's operations officer before he took over as garrison commander from Col. James "Rob" Salome who is retiring from the Army.
«Read the rest of this article»

Clarksville, TN – Held in Waikoloa, Hawaii, the 2017 Glass and Optical Materials Division Meeting (GOMD) of the Materials Ceramic Society was an international affair, attracting hundreds of scientists from over 25 countries.
More than just a professional conference, GOMD also welcomed students from around the world, giving each a chance to learn from experts and discover the next steps in their academic and professional careers.
«Read the rest of this article»
Washington, D.C. – American Heart Association CEO Nancy Brown issued the following comments today on a new study released by the Centers for Disease Control and Prevention on "Tobacco Use in Top-Grossing Movies — United States, 2010–2016:"
"Based on previous trends, we thought tobacco use in film would soon play its final scene. This latest CDC study indicates a troublesome plot twist.
«Read the rest of this article»
NASA Goddard Space Flight Center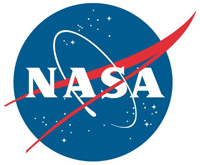 Greenbelt, MD – When it comes to the distant universe, even the keen vision of NASA's Hubble Space Telescope can only go so far. Teasing out finer details requires clever thinking and a little help from a cosmic alignment with a gravitational lens.
By applying a new computational analysis to a galaxy magnified by a gravitational lens, astronomers have obtained images 10 times sharper than what Hubble could achieve on its own. The results show an edge-on disk galaxy studded with brilliant patches of newly formed stars.
«Read the rest of this article»