Tennessee Could Possibly Double the Number of Tax Credits Approved in 2016

Nashville, TN – Tennessee Department of Labor and Workforce Development (TDLWD) Commissioner Burns Phillips announced today that the department's Workforce Services Division marked a milestone in June after issuing more than $215 million of Work Opportunity Tax Credits (WOTC) to employers across the state.
2017 is on pace to be a record-breaking year for the WOTC program in Tennessee.
«Read the rest of this article»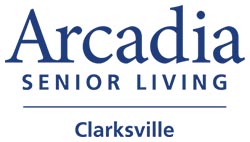 Clarksville, TN – Arcadia Senior Living is pleased to announce the hiring of local healthcare professional, Jacquline Stone to lead its Management Team. Jackie has been named Executive Director of the Senior Living Project scheduled to open in late 2017, and will oversee the day to day operations of the community.
Jackie is a nurse by background but has spent the last several years serving as a very successful Executive Director for a Retirement Community in Florida.
«Read the rest of this article»

Nashville, TN – Tennessee Governor Bill Haslam and Tennessee Department of Environment and Conservation Commissioner Bob Martineau presented Dr. Edward Chester with the Robert Sparks Walker Lifetime Achievement Award at the 2017 Governor's Environmental Stewardship Awards on June 16th. 2017.
"Over the past 50 years, Dr. Chester has instilled the importance of environmental conservation to his students, botanists, and nature enthusiasts across the state," said Haslam. "Through his writings, teaching and scientific contributions, we know more about Tennessee's flora than ever before."
«Read the rest of this article»

Nashville, TN – The Tennessee Higher Education Commission (THEC) announced today that 13 colleges and universities in Tennessee will receive additional funding and program support to serve veterans and service members and help them earn postsecondary degrees as part of Tennessee Governor Bill Haslam's Drive to 55.
Austin Peay State University (APSU) is to receive a Veteran Reconnect Grant of $79,954 from THEC.
«Read the rest of this article»
Tennessee Titans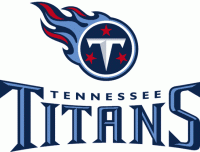 Nashville, TN – What to see the Tennessee Titans at their training camp?
Well, it's time to start filling out the calendar with all the dates open to fans.
This year's schedule includes 13 open practices, including two morning practices with the Carolina Panthers at Saint Thomas Sports Park.
The Titans will start training camp on Saturday, July 29th, 2017 at 2:40pm, the first of four straight days open to fans.
«Read the rest of this article»
State of Tennessee review affirms G&W's commitment to quality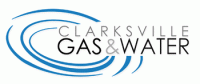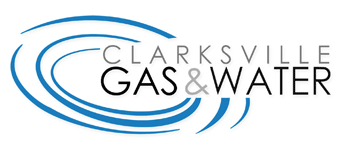 Clarksville, TN – Clarksville Gas and Water achieved a perfect score of 100 on its recent water system sanitary survey conducted by the State of Tennessee.
The survey, conducted by the Tennessee Department of Environment and Conservation, Division of Water Resources, is the product of an unannounced onsite review by a TDEC survey team, which evaluates and inspects every facet of the water system and ensures the City of Clarksville is delivering safe and reliable drinking water to the public.
«Read the rest of this article»
Clarksville-Montgomery County has the Second Cheapest Gas Prices in Tennessee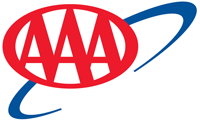 Nashville, TN – Tennessee gas prices increased on Thursday for the first time in more than a month, according to AAA, whose data is collected from credit card swipes and direct feeds from 120,000 gas stations nationwide, in cooperation with OPIS and Wright Express.
This snapped a 37-day streak of declines that delivered a discount of 12 cents.
"AAA forecasted the streak of gas price declines would come to an end last week," said Mark Jenkins, spokesman, AAA The Auto Club Group.
«Read the rest of this article»
Written by Sgt. Marcus Floyd
101st Combat Aviation Brigade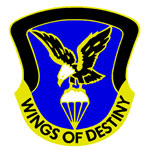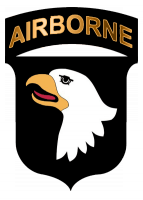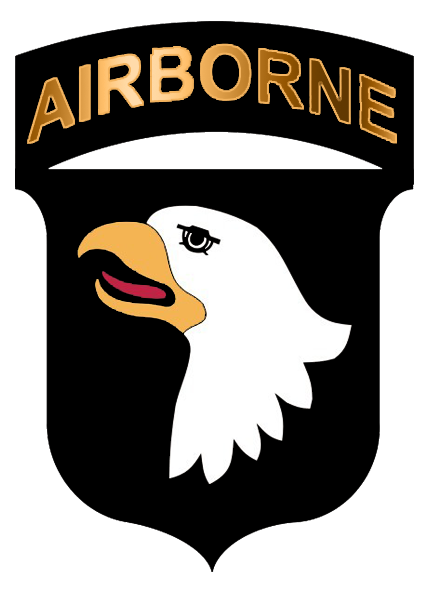 Fort Campbell, KY – On Friday, shortly after his final flight in an AH-64E Apache helicopter, Chief Warrant Officer 4 James Morrow began his retirement ceremony.
Surrounded by Family, friends and colleagues, Morrow, along with his wife and children, received several awards for their dedicated service to the Army.
However, rather than celebrating his retirement at Fort Rucker, Alabama, where Morrow serves as a flight instructor, the now retired warrant officer chose to commemorate the moment at Fort Campbell in a hangar belonging to 1st Battalion, 101st Aviation Regiment, 101st Combat Aviation Brigade, 101st Airborne Division.
«Read the rest of this article»

Clarksville, TN – The Clarksville-Montgomery County Industrial Development Board (IDB) announces that Carl Wilson has been named chairman of the board of directors for the 2017-18 year, beginning July 1st, 2017.
Wilson retired as general manager of CEMC in 2008. Since then he has worked with the USDA Rural Utilities Service providing regulatory assistance to electric cooperatives in a six-state region across the southern U.S.
«Read the rest of this article»
American Heart Association Rapid Access Journal Report
Dallas, TX – Black men may have similar risk of coronary heart disease as white men, but their first cardiac event is twice as likely to be fatal. That means preventing a first heart attack is even more crucial for blacks, according to research findings reported in the American Heart Association's journal Circulation.
In an analysis that examined cardiac events in three major heart studies, researchers found that in two of these studies, black adults aged 45-64 have about twice the risk of fatal events compared with whites.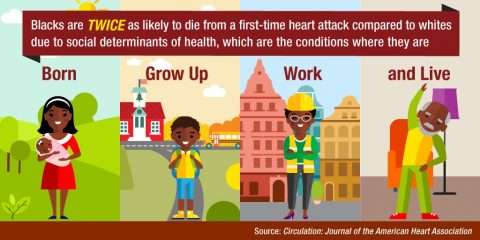 «Read the rest of this article»