Written by Sgt. Marcus Floyd
101st Combat Aviation Brigade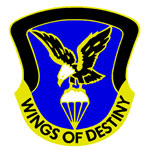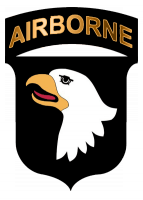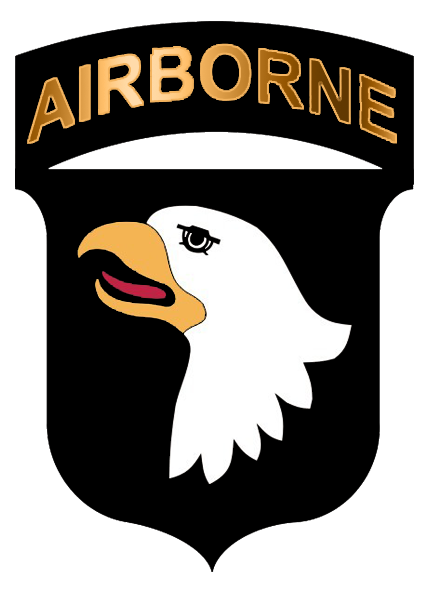 Fort Campbell, KY – On Friday, shortly after his final flight in an AH-64E Apache helicopter, Chief Warrant Officer 4 James Morrow began his retirement ceremony.
Surrounded by Family, friends and colleagues, Morrow, along with his wife and children, received several awards for their dedicated service to the Army.
However, rather than celebrating his retirement at Fort Rucker, Alabama, where Morrow serves as a flight instructor, the now retired warrant officer chose to commemorate the moment at Fort Campbell in a hangar belonging to 1st Battalion, 101st Aviation Regiment, 101st Combat Aviation Brigade, 101st Airborne Division.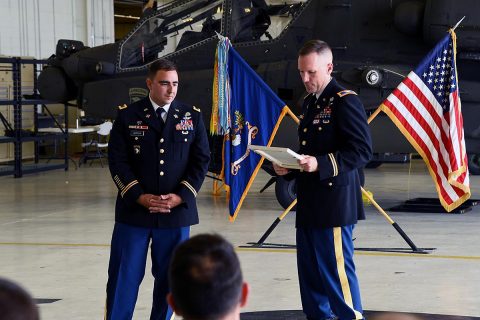 "Everyone [at the ceremony] is like Family to me and I just want to thank them for com-ing out to support me today," Morrow said. "There were a lot of people who traveled a long way to be here."
Rather than focusing on himself, Morrow chose to recognize the people in his life who assisted him and helped shape his career.
"There were a lot of really senior guys who taught me a lot of things about aviation – that we should never falter and take the time to try to be perfect," he said.
However, Morrow said, the person he wanted to thank the most was his wife.
"I want to thank my wife for being the foundation of my Family," he said. "I never wor-ried or had to worry about her or the children, and that was all because of my wife."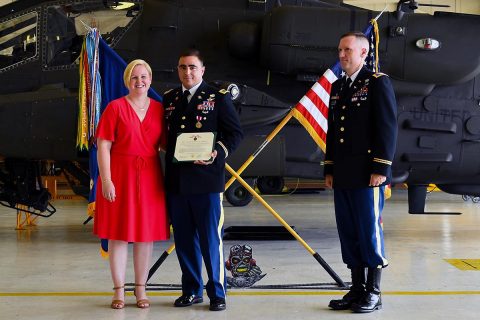 Although Morrow chose to recognize others for his success, many of the attendees took the opportunity to show their appreciation for his work. "It really is a true honor to be back at [1-101st Avn. Regt.] and to be celebrating the career of Jimmy Morrow," said Col. Bernard Harrington, the commander of the 82nd Combat Aviation Brigade, 82nd Airborne Division, Fort Bragg, North Carolina, and former 1-101st Avn. Regt. commander. "This is about the most humbling experience I could ever ask for."
Harrington said he has followed Morrow's career and how far he has come from his early years in the military.
"I want to recognize the service that Jimmy has encapsulated," he said. "If you [told], back in 1997, a young Pvt. Morrow that in 20 years that he would become a warrant officer, fight alongside some of the bravest men and women in the world, he'd be awarded the Distinguished Flying Cross for his acts of valor and that folks would write books about him, that young private wouldn't have believed you."
Lastly, Harrington said Morrow is an example many Soldiers and aviators should strive toward.
"There is no one that I have ever met that takes his job so seriously and truly honors the bond between aviation and the ground forces."