Will remain locally owned-and-operated by current owners Sara and Travis Esterby
Carrboro, NC – Fleet Feet Sports, the retail leader in building and supporting thriving local running communities, has announced that The Runner's Hub in Clarksville, Tennessee, will become a Fleet Feet Sports franchise location effective immediately.
Husband-and-wife co-owners Sara and Travis Esterby will remain co-owners of the store, which they first opened in 2012.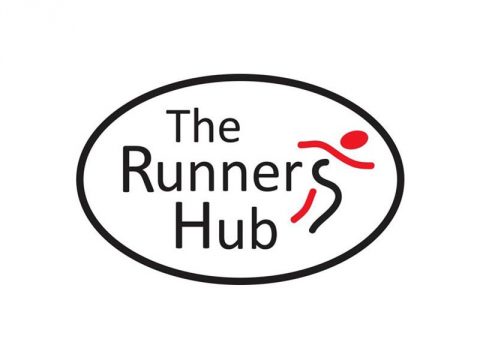 "From our very first conversation, Sara and Travis' focus has been on how becoming a Fleet Feet Sports could help amplify what they're already doing in the community, bring running to more people, and add to the level of service they're currently providing their customers," says Robyn Goby, vice president of development for Fleet Feet Sports.
"That's what makes them such a great fit for our brand—their focus is always on their customers and creating a world-class experience that inspires current runners, creates new ones, and makes their whole community healthier," Goby stated.
"Running is something we're passionate about both personally and professionally," says Travis Esterby. "By becoming part of Fleet Feet Sports, we're now supported by a national brand with over four decades of experience, and the knowledge and expertise of over 100 owners across the country. I'm even more confident about the difference we'll make both in our community and one-on-one with our customers."
The store will begin offering training programs for 5K and greater distances as part of Fleet Feet Sports' national No Boundaries program. In the fall, the Esterbys will launch Fleet Feet Sports' new 3D scanning technology, fit id™, to customers. The store will reflect the Fleet Feet Sports branding over time.
"There's a lot to be excited about," says Sara Esterby. "It's nice to become a part of a national brand that can provide big initiatives and tools like fit id, which allows us all the more time to focus on the hyper-local element of our business, and that's connecting with and helping every customer who walks through that door with the best advice, products, and service possible."
Travis Esterby remains active duty military and logs between 60 and 70 miles a week while training for upcoming ultra marathons. Sara Esterby works as the general manager of the store, overseeing all day-to-day operations, and enjoys training for and running half-marathons. The Esterbys have two children—daughter Aubrey, 11, and newborn son Atlas, five months.
For more information on upcoming events and training programs, visit www.clarksvillerunnershub.com
With the addition of the Clarksville location, Fleet Feet Sports now has a total of 11 locations in Tennessee: one each in Chattanooga, Hendersonville, Kingsport, Knoxville, Memphis, Collierville, Mount Juliet, Murfreesboro, and two each in the Nashville area.
About Fleet Feet Sports
Fleet Feet Sports is the largest franchisor of locally owned-and-operated running stores in the United States. Founded in 1976, the brand currently has 166 locations in 38 states and the District of Columbia. Fleet Feet Sports is headquartered in Carrboro, NC.
For more information or to shop online, visit www.fleetfeetsports.com