Tennessee has unemployment rate of 3.6 percent for June 2017

Nashville, TN – Tennessee Governor Bill Haslam and Department of Labor and Workforce Development Commissioner Burns Phillips today announced Tennessee's unemployment rate for June 2017 was 3.6 percent, the lowest in Tennessee recorded history.
The June 2017 preliminary seasonally adjusted rate surpasses the previous low of 3.7 percent from March 2000.
«Read the rest of this article»

Clarksville, TN – Clarksville Police reports all three lanes, south bound, Wilma Rudolph Boulevard at Forrest hills are shut down due to a disabled farm vehicle. A hydraulic line ruptured and all four wheels are locked up.
The vehicle cannot be towed so the part will have to be manufactured in Guthrie Kentucky and brought to Clarksville to be installed. The farmer estimates that this will take approximately three hours.
Normal Traffic flow is expected to be restored by 10:00pm.
Nashville Sounds
Des Moines, IA – Renato Nunez clubbed a go-ahead two-run homer in the top of the ninth inning to lead the Nashville Sounds to a 7-5 win over the Iowa Cubs Thursday afternoon at Principal Park.
The home run by Nunez was his Minor League Baseball-leading 25th of the season and snapped a 5-5 deadlock in the series finale.
It was the second consecutive day the Sounds beat Iowa after trailing for most of the game. The Cubs scored four runs in the second inning to jump out to a 4-0 lead. Nashville closed the gap to 4-3 in the middle innings before Iowa got another run in the fifth to make it a 5-3 game.
«Read the rest of this article»

Clarksville, TN – On Thursday, July 20th, 2017, around 2:08pm, Clarksville Police received a call about a suicidal man, possibly armed, located in the area of the bridge at Exit 8.
A vehicle was spotted on the westbound exit 8 off ramp which was believed to be the suicidal man. Rossview Road and Exit 8 were shut down to all through traffic since the person was believed to be armed.
«Read the rest of this article»
Clarksville, TN – Applications are now being accepted for booth space at the 12th annual "Frolic on Franklin: A Celebration of the Arts."
The event will be held on Saturday, September 16th, 2017 from 8:30am to 3:30pm, in the 100-block of Franklin Street in Historic Downtown Clarksville.
Coordinated by the Roxy Regional Theatre, the street event offers 30 vendor spaces for artists to showcase and sell fine arts and handcrafted items, including photography, paintings and drawings, pottery, jewelry, glass items and more.
«Read the rest of this article»
Clarksville, TN – Living Word International Ministries of Clarksville is excited to host its annual Back to School Bash on Saturday, July 29th, 2017 from 11:00am til 1:00pm. This year's event is for elementary-aged children in grades Kindergarten through 5th.
Since its first year, Living Word's Back to School Bash has provided free, essential school supplies and backpacks for children in the community. "We want to encourage maximum learning every school year and take away some stress off parents," says Janelle Powell, coordinator of the event. "It's our mission to make sure the children in our community start the year off with what they need to learn," she adds.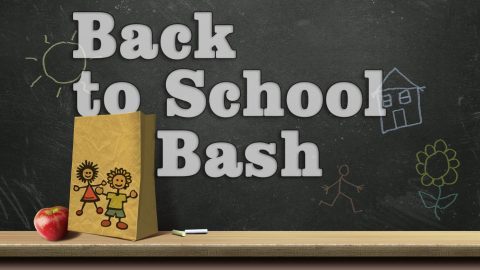 «Read the rest of this article»
Written by Sgt. Michael Eaddy
24th Press Camp Headquarters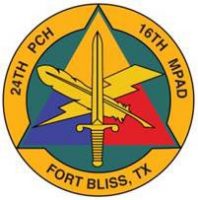 Fort Bliss, TX – Soldiers with the 526th Brigade Support Battalion, 2nd Brigade Combat Team, 101st Airborne Division (Air Assault) from Fort Campbell, Kentucky, participate in a convoy live fire exercise here July 10th through 15th, 2017.
The unit's primary mission, here, is to conduct the Network Integration Evaluation on its tactical equipment until July 29th. In addition to the NIE assessment, the 526th BSB arrived on Fort Bliss with two supplemental priorities: to support the brigade and any additional elements when possible, and to conduct a convoy live fire exercise to develop convoy escort teams, brigade support area defense teams and convoy security teams, Captain Andy Philips said, 2nd Brigade Combat Team staff S-3 and range officer in charge.
«Read the rest of this article»

Clarksville, TN – This summer, beat the heat and come on down to Truvy's beauty shop, where the motto is "there is no such thing as natural beauty" and all the ladies who are "anybody" come to have their hair done. The Roxy Regional Theatre presents Robert Harling's stage hit "Steel Magnolias", July 28th through August 19th, 2017.
Directed by Ryan Bowie, the beloved comedy-drama which inspired the 1989 film starring Dolly Parton, Julia Roberts, Sally Field, Shirley MacLaine, Olympia Dukakis and Daryl Hannah centers on the bond among a group of six Southern women at a small-town beauty shop in northwest Louisiana.
«Read the rest of this article»
Assessor of Property Office Closed for Training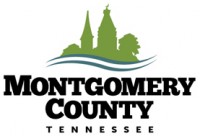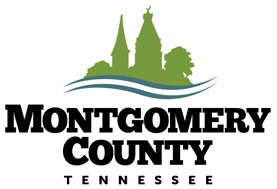 Montgomery County, TN – The Assessor of Property Office, located in Veteran's Plaza, will be closed for mandatory employee training from noon to 4:30pm this Friday, July 21st, 2017.
Please note that many Assessor of Property services, such as searching real property data, aerial maps, and property valuation, are available on the Assessor of Property web page at www.mcgtn.org/assessor
«Read the rest of this article»
NASA Headquarters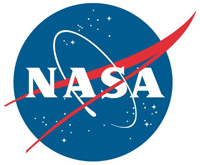 Washington, D.C. – A primitive solar system object that's more than four billion miles (6.5 billion kilometers) away passed in front of a distant star as seen from Earth. Just before midnight Eastern Time Sunday (12:50am local time July 17th), several telescopes deployed by the New Horizons team in a remote part of Argentina were in precisely the right place at the right time to catch its fleeting shadow — an event that's known as an occultation.
In a matter of seconds, NASA's New Horizons team captured new data on its elusive target, an ancient Kuiper Belt object known as 2014 MU69. Weary but excited team members succeeded in detecting the spacecraft's next destination, in what's being called the most ambitious and challenging ground occultation observation campaign in history.
«Read the rest of this article»