APSU Sports Information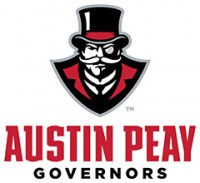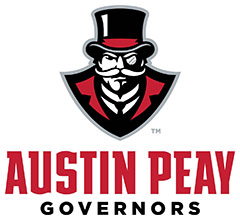 Clarksville, TN – Austin Peay State University men and women's tennis teams each earned Intercollegiate Tennis Association All-Academic Team honors for the 2017 season, the ITA announced yesterday.
In addition, six players on the women's team and four members of the men's squad earned recognition as ITA Scholar-Athletes.
On the women's side, the Governors were represented on the Scholar-Athlete roll by Ana Albertson, Brittney Covington, Isabela Jovanovic, Helena Kuppig, Claudia Yanes Garcia and Lidia Yanes Garcia.
Four members of the men's team—Aleh Drobysh, Manuel Montenegro, Almantas Ozelis and Chad Woodham—also met the criteria for selection.
All 10 athletes earned at least a spot on the AD's Honor Roll for both the Fall 2016 and Spring 2017 semesters.
"The Men's and Women's teams work extremely hard on and off the court," said assistant coach Maria Sorbello. "Especially off the court, it showed with winning these awards. They value the student in student-athlete. (Head coach) Ross (Brown) and I are very proud of both teams!"
The ITA All-Academic Team award is open to any ITA program that has a cumulative team grade point average of 3.20 or above (on a 4.00 scale). All varsity letter winners should be factored into the cumulative team GPA for the current academic year (including fall 2016 and spring 2017).
In order to earn ITA Scholar-Athlete status a player must meet the following criteria: 1.) be a varsity letter winner, 2.) have a grade point average of at least 3.50 (on a 4.00 scale) for the current academic year, and 3.) have been enrolled at their present school for at least 2 semesters (including freshman through senior year).