Written by Sgt. Neysa Canfield
101st Sustainment Brigade, 101st Airborne Division (AA) Public Affairs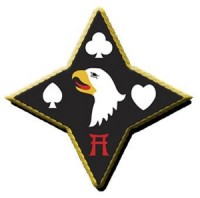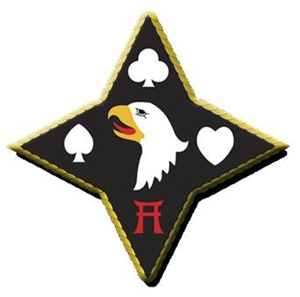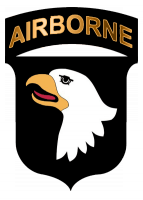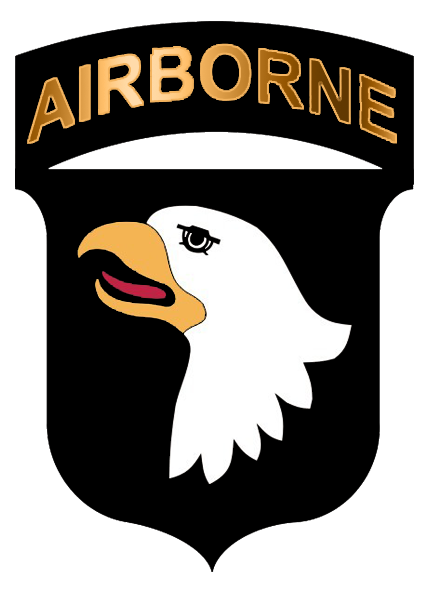 Fort Campbell, KY – Soldiers from the 101st Airborne Division (Air Assault) Sustainment Brigade "Lifeliners," 101st Abn. Div., participated in "Not in My Squad" week, June 27th-30th, 2017 here.
The Lifeliner Brigade launched their first "Not in My Squad" event in November 2016 per Sgt. Maj. of the Army Daniel A. Dailey's initiative that emphasizes the importance of junior leaders engaging with their Soldiers.
Capt. Michael Knight, a native of Sweeny, Texas, and the support operations material readiness branch officer in charge for the 101st Abn. Div. Sust. Bde, helped coordinate the event.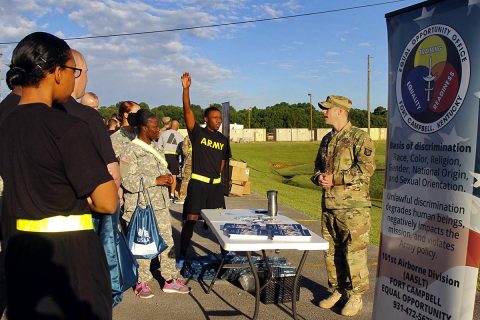 "The emphasis for Not in My Squad week was domestic violence," said Knight. "The brigade commander's intent was to train Soldiers down to the squad level on domestic violence prevention because this type of behavior affects our readiness and the overall Army mission."
Lifeliner Soldiers kicked off the week by meeting representatives from different agencies available to them on the installation, such as the Army Substance Abuse Program, Military and Family Life Counselors, and Master Resiliency Trainers.
"[Squad leaders and Soldiers] spent the weeks before the event registering for the different classes provided by the agencies," said Knight. "The morning of the first day, [the squads] got to actually meet the instructors and receive a brief about what to expect for the rest of the week."
Throughout the week, squad leaders and their Soldiers attended training such as binge drinking instructed by ASAP, management of perceptions and stereotypes, instructed by the equal opportunity representative, and benefits of healthy sleeping, instructed by the brigade's behavioral health representative.
For newly-promoted Sgt. Janet Sierra, a native of San Francisco, California, and a cable systems installer-maintainer with the 101st Abn. Div. Sust. Bde., the event was a good way to get more engaged with her Soldiers.
"I had my Soldiers pick one class that they thought would benefit them personally and the squad," said Sierra. "The classes were all really good, and you could really tell the instructors put a lot of thought and work into the training."
Sierra said she and her squad enjoyed the classes, and could see how each class contributed to the prevention of domestic violence.
"Each of these classes presented [Soldiers] with ways to control anger, get better sleep, [and] help financial problems, all which, if not controlled, could lead to domestic violence," said Sierra. "All these smaller things affect the way Soldiers act in a work place and the way they act around their families."
Sierra added that she believes the event helped bring awareness to the Soldiers.
"It was a great event to be a part of and it really helped the Soldiers," said Sierra. "The training was different, more interactive, and I think it help the Soldiers retain more information than just a typical PowerPoint slide."