Clarksville, TN – On August 6th, 2017, Clarksville Police Officers responded to a shooting at 1992 Fort Campbell Boulevard, Callee's Too Sports Bar. One man died from his injuries and another man was sent to the hospital with non-life threatening injuries
The deceased man's name is Kenneth Harris, 33, of Clarksville. The other victim is still in the hospital and undergoing surgery. His name is Andrell Harris, 31, of Clarksville.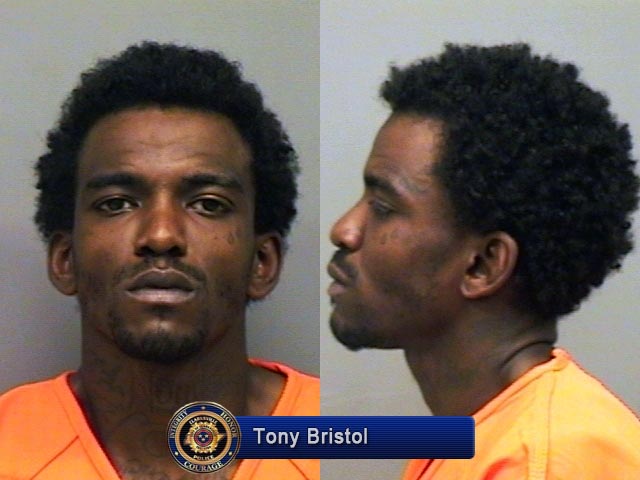 Tony Carl Bristol is still at large.
Bristol is 30, 5'9, 160 lbs, Black Hair, Brown Eyes, of Clarksville. He has numerous tattoos all over his body including the neck area and two teardrops under his left eye.
There is an active Criminal Homicide Warrant on file for Tony Carl Bristol. He is on the run and should be considered armed and dangerous. He has no known vehicle.
If anyone sees Bristol call 911. If anyone has information, they can contact Detective Ulrey, 931.648.0656, ext. 5483 or the TIPSLINE 931.645.8477 or go online and submit a tip anonymously at www.P3tips.com/591
The investigation is ongoing. No further information is available at this time.