Tennessee Gas Prices Averaged $2.03 in July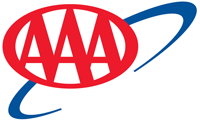 Nashville, TN – Gas prices are mostly climbing around the country. After rising 6 cents in the past week, Tennessee gas prices averaged $2.14 on Sunday.
Last month, Tennessee gas prices averaged $2.03 per gallon; 4 cents more than the average in July 2016. Nationwide, gas prices averaged $2.27 – 6 cents more than July 2016.
Highest and Lowest Gas Prices in Tennessee
The most expensive gas price averages in Tennessee are in Memphis ($2.19), Nashville ($2.15), and Knoxville ($2.14)
The least expensive gas price averages in Tennessee are in Clarksville-Hopkinsville ($2.06), Chattanooga ($2.07), and Johnson City-Kingsport-Bristol ($2.08)
"Motorists are now finding gas prices that are about 25 cents more expensive than this time last year," said Mark Jenkins, spokesman, AAA – The Auto Club Group. "Although gasoline demand is keeping pace with last year's levels, oil prices are making the biggest difference in prices at the pump. Steady declines in crude supplies have pushed oil prices about $10 per barrel higher than last year, making it more expensive to produce gasoline."
Last week's EIA report showed record-high gasoline demand. In addition, crude supplies declined for the fifth consecutive week. The five-week trend is giving greater confidence to investors. However, their excitement is tempered as total crude storage 70 million barrels above the 5-year average. This, combined with continuously high domestic crude oil output, it is still clear that the glut of crude will not disappear easily. Because of this, oil and gasoline prices are still forecast to retreat after the summer driving season draws to a close.
Crude oil prices surpassed $50.00 per barrel last week for the first time since May 24th. During that time, gas prices were at about the same level as they are now. Although pump prices could see additional upward movement in the coming weeks, any significant gains would not come without further growth in oil prices, a hurricane in the Gulf of Mexico or some sort of interruption in fuel supply.
Gas Price Tools for Reporters/Consumers
FUEL FUNDAMENTALS
(Based on weekly data provided by the EIA)
U.S. Crude Oil
U.S. Gasoline

Oil prices held relatively steady last week, hovering between $49-$51 per barrel.
Supplies declined another week by 1.5 million barrels (-0.1%)
Production rose by 20 million barrels per day reaching 9.43 million bpd. The average production level of the last 4 weeks was 10.9 percent more than the same period last year.
Refineries continue running strong, turning 3.9 percent more product than the same time last year.

Futures prices declined by 3 cents during the past week.
Wholesale spot prices increased slightly
Supplies declined by 2,500 barrels nationwide and 1,200 barrels in the Gulf Coast.
Production declined by nearly 1 percent.
Implied gasoline demand set a new all-time record high of 9.842 million barrels.
Current and Past Price Averages
Regular Unleaded Gasoline
Sunday
Saturday
Week Ago
Month Ago
One Year Ago
Highest Price on Record
National
$2.346
$2.346
$2.313
$2.242
$2.124
$4.114 (7/17/2008)
Florida
$2.286
$2.288
$2.291
$2.144
$2.053
$4.079 (7/17/2008)
Georgia
$2.233
$2.231
$2.180
$2.089
$1.978
$4.164 (9/15/2008)
Tennessee
$2.142
$2.139
$2.083
$1.997
$1.885
$4.118 (9/15/2008)

Click here

to view current gasoline price averages
Gas Price Survey Methodology
AAA updates fuel price averages daily at www.GasPrices.AAA.com. Every day up to 120,000 stations are surveyed based on credit card swipes and direct feeds in cooperation with the Oil Price Information Service (OPIS) and Wright Express for unmatched statistical reliability. All average retail prices in this report are for a gallon of regular, unleaded gasoline.
About The Auto Club Group
The Auto Club Group (ACG) is the second largest AAA club in North America. ACG and its affiliates provide membership, insurance, financial services and travel offerings to over 9.4 million members across eleven states and two U.S. territories including Florida, Georgia, Iowa, Michigan, Nebraska, North Dakota, Tennessee, Wisconsin, Puerto Rico and the U.S. Virgin Islands; most of Illinois and Minnesota; and a portion of Indiana.
ACG belongs to the national AAA federation with more than 57.7 million members in the United States and Canada and whose mission includes protecting and advancing freedom of mobility and improving traffic safety. Motorists can map a route, identify gas prices, find discounts, book a hotel, and access AAA roadside assistance with the AAA Mobile app for iPhone, iPad and Android.
Learn more at AAA.com/mobile. AAA clubs can be visited on the Internet at AAA.com.