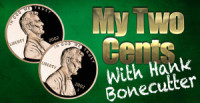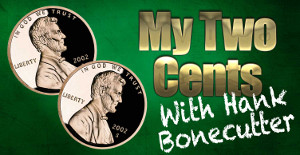 Clarksville, TN – I remember the first time I heard "Wichita Lineman" by Glen Campbell. I had been smothered in the Beatles, when all of a sudden there was this catchy tune by some country artist playing on the radio. At just over two minutes long, I thought I could listen to it over and over and over again. What a great song! I mean, who writes a song about an electrical lineman?
"But when you listen to the words, the "lineman" is just the conduit to the song and the story being told. (see what I did there? "By the time I get to Phoenix" was another song that grabbed me. Even at my age, I knew what was going on here. I loved that song.
"But she thought I would never go" he sang.
My mother had a crush on Glen Campbell, so as I've been remembering Glen Campbell this week, I've also been remembering my dear sweet mother and how we would both sing along with the radio to his music.
Glen Campbell was not only an amazing songwriter, along with his partner Jimmy Webb, but he was a talented singer. And before there were "Guitar Gods" there was Glen Campbell. Man, could he shred.
His big break came when the Smothers Brothers asked him to take a summer replacement show on CBS and the rest is history. Glen found himself mixing it up with the greats of the industry. Johnny Cash, Waylon Jennings, Conway Twitty and more. His talent knew no limits.
Often overlooked for his songwriting skills, Campbell forged tremendous songs like "Rhinestone Cowboy", "Try a little kindness" "Galveston" and more.
For me, Glen Campbell came along at a time when I welcomed a diversion from the British onslaught that had really taken the world by storm. But I loved "Lineman" and "Phoenix" and I knew all the words.
Oh, and I never missed his television show.
During the late seventies and early eighties, he was the "tabloid King" during his relationship with Tanya Tucker, and honestly, having a country star making those headlines was pretty unusual. He once said, "it was stupid. I was stupid."
Been there, done that.
It's sad to watch someone you love and admire go through the disease he battled for years. A man with so much talent and so much to give, suddenly not know he even HAS the disease they call, Alzheimer's Disease.
I'm a "Baby Boomer" and I will argue to the death that we had the greatest music ever made. And when one of our hero's passes on, it take a little bit of me with them.
So long Glen Campbell. Say hello to Elvis, Johnny Cash, John Lennon, David Bowie, and all the greats who will be more than happy to have another guitar god in the band.