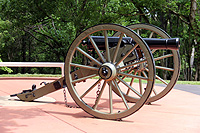 Clarksville, TN – The next meeting of the Clarksville (TN) Civil War Roundtable will be on Wednesday, August 16th, 2017 at the Bone & Joint Center, 980 Professional Park Drive, right across the street from Tennova Healthcare. This is just off Dunlop Lane and Holiday Drive and only a few minutes east of Governor's Square mall.
The meeting begins at 7:00pm and is always open to the public. Members please bring a friend or two – new recruits are always welcomed.
Topic – "They Changed Everything: Civil War Embalming Surgeons."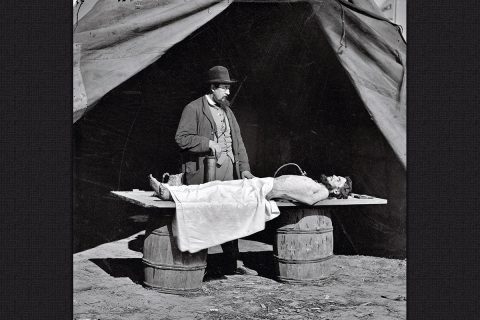 The number of deaths, from combat and disease, in the American Civil War was staggering. The nation never expected this when the war began in 1861. The sheer numbers of dead, and even more wounded, forced both sides to deal with medical issues like never before. War often brings about big technological and other changes and this war was no exception.
Ever heard of the names Holmes, Bunnell, Prunk, Brown & Alexander, Hutton, Scollay, Buchley, Plant? Actually the list could go on further. These men represent just a small example of the individuals who served as embalming surgeons during the Civil War.
This was tough work, and over time embalming surgeons have been either assailed as con artists or saints. There is not much middle ground here. However both assessments, as with most sweeping historical assessments miss the truth. There is a great usually untold story about the mission, activities, and long lasting results for American culture which has lasted to this very day because of the work of these individuals.
Make no mistake the embalming surgeons in the Civil War changed the way American's cared for their dead permanently. Their story needs to be told, and this presentation is a humble attempt to do just that.
Our speaker this month is Todd Van Beck of Nashville. Mr. Van Beck has been in funeral service and bereavement care and church lay ministry for over 48 years. He began his mortuary career in Omaha, NE and over the years he has been involved with a variety of funeral/embalming/educational and operational activities touching most areas of this vocation.
Mr. Van Beck is an author and speaker on a wide variety of topics from funeral customs and practices, burial and cremation history, operational business practices to counseling and dealing with grief. He has lectured internationally from New Zealand to Germany.
Originally from Iowa, he was not born into a funeral services family. At age five he decided he wanted to be a funeral services director. To that end he holds an honorary doctorate degree from the Commonwealth Institute of Funeral Service; a Master's Degree in Religion from Mt. St. Mary's Seminary; a Bachelors of Arts from Mt. Mercy University and a professional diploma in funeral service arts and sciences from New England Institute in Boston.
He has received several honors from the funeral and embalming industry over his career. He has had long service in the funeral home industry, embalming, hospice care and academic institutions where he continues to serve.
We hope you will make a point to attend this unique and interesting program on a medical aspect of the Civil War.