Clarksville, TN – On July 28th, 2017, Johns Banks was released on bond after being charged with three counts of Aggravated Robbery, Aggravated Burglary, and Weapon Possession in conjunction with a home invasion at a Blakemore Drive residence in which a man was shot.
He is back in jail charged with two counts of theft. Both thefts occurred after individuals used the application LETGO to advertise cellphones they were selling and met with Banks, who, allegedly was going to purchase the phones.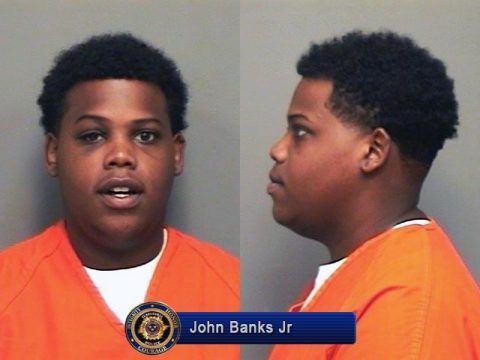 In both cases the victims gave the phones to Banks for inspection, at which time, he ran away with the phones.
The first theft occurred August 2nd and the second occurred on August 4th. During the course of Detective Bartel's investigation, it was determined that Banks was the suspect in both thefts and warrants were secured.
On August 14th, John Monzell Banks Jr, 20, turned himself into the Montgomery County jail and was charged with two counts of Theft; bond: $200,000.
John Banks Jr.
Name: John Monzell Banks Jr.
Gender: M
Race: B
Address: West Drive, Clarksville, TN
Arresting Officer: Prichard Paddock
Charged With: Two Counts Theft of Property
Booked Into: Montgomery County Jail
Bond: $200,000.00