Montgomery County, TN – Clarksville's Native Cultural Circle presented books to Clarksville-Montgomery County School System (CMCSS) Middle Schools Friday, August 18th, 2017.
The books feature Native American Stories and Environmental Activities.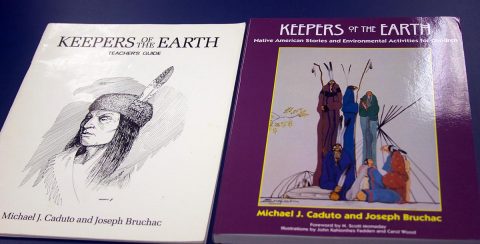 They also included a copy of the teacher's guide.
The books were presented at Richview Middle School Library for distribution to each of the seven middle school libraries.
Those present were Maria Lowery, Sharon Wilson, Douglas Kirby, Richview Middle principal Lisa Clark, Middle Schools Director Mary Gist, Leroy Darnell, and Philenese Slaughter.
The group holds an annual Clarksville Intertribal Powwow in October.