Clarksville-Montgomery County has Second Cheapest Gas Prices in Tennessee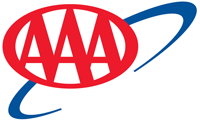 Nashville, TN – Motorists did not have to wait until fall to see gas prices move lower. Instead of following a more traditional upward trend through the second half of August, prices at the pump are retreating.
"Robust fuel supplies pushed retail prices lower last week, but this downward trend may not last much longer" said Mark Jenkins, spokesman, AAA – The Auto Club Group.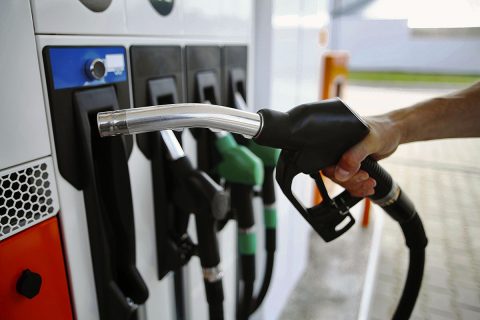 "Gas prices will face upward pressure this week due to a series of refinery issues in the Gulf Coast. Popular markets for the solar eclipse may also see higher pump prices, due to increased demand in the area, which could leave some gas stations low on fuel," stated Jenkins.
Tennessee gas prices declined 1-cent during the past week. Sunday's state average of $2.14 is 20 cents more than this time last year. The state average has declined the past 8 consecutive days for a total of 1 cent.
Cheapest and Most Expensive Gas Prices in Tennessee
The most expensive gas price averages in Tennessee are in Memphis ($2.19), Nashville ($2.16), Johnson City-Kingsport-Bristol ($2.13)
The least expensive gas price averages in Tennessee are in Chattanooga ($2.06), Clarksville-Hopkinsville ($2.07), Knoxville ($2.10)
Refinery Issues Pushed Wholesale Prices Higher
ExxonMobil's 584,000 bpd Baytown, Texas refinery is down after having trouble restarting, following two months of scheduled maintenance.
Shell Deer Park refinery in Texas is expected to be closed for at least a week, following a fire on Thursday.
News of issues at these two refineries caused spot prices in the Gulf Coast to climb, increasing the cost of gasoline as it is delivered to our pumps.
Solar Eclipse = "Lights Out" for Gas Pumps?
Cities located along the "path of totality" for today's solar eclipse are likely to be swarming with visitors, hoping to get the perfect view of this phenomenon.
The influx of motorists will take a toll on gasoline supplies in these markets, which could lead to supply shortages and higher prices.
"AAA discourages motorists from watching the solar eclipse while driving," Jenkins continued. "Motorists should realize other drivers may be attempting to watch the eclipse and drive at the same time. To help prevent trouble, reduce your speed and keep additional space between you and other vehicles.The better option is to find a safe place to park, and then observe the eclipse."
Hurricane Season Heating Up
One factor steering futures prices higher last week was the possible development of several storms pushing across the Atlantic.
It appears these storms have a low likelihood of developing into a major storm.
However, we are entering a very active time of the Hurricane Season.
The market would be quick to react to a major storm that moves toward the Gulf of Mexico, which is home to over 45 percent of total U.S. petroleum refining capacity.
The bulk of these refineries and oil rigs are along the Texas, Louisiana, and Mississippi coast lines.
A major storm entering these areas wold cause rig evacuations and refinery closures.
Extended down periods for refineries or rigs would have a bullish impact on the market.
Key Fuel Takeaways
Crude oil prices settled at 48.51/b – 31 cents less than the week before
Domestic crude oil production is the highest in two years (July 2015)
Crude Inventories are the lowest since January 2016
Gasoline demand hit a 2-month low – declining 2.9% from the week before
Gasoline production rose by 1.24% from the week before
Gas Price Tools for Reporters/Consumers
Highs and Lows of 2017*
The highest national average price for gasoline, so far this year was $2.42 on April 21st; the lowest was $2.23 on July 5th.
The highest average price in Florida, so far this year, was $2.47 on April 21st; the lowest was $2.13 on July 17th.
The highest average price in Georgia, so far this year, was $2.29 on April 14th; the lowest was $2.08 on July 5th.
The highest average price in Tennessee, so far this year, was $2.18 on April 20th; the lowest was $1.99 on July 5th.
FUEL FUNDAMENTALS
(Based on weekly data provided by the EIA)
U.S. Crude Oil
U.S. Gasoline

Oil prices rallied to close the week at $48.51/b. The weekly average price of $47.50/b was $1.61/b less than the week before.
Inventories fell to their lowest level since January 2016. Supplies declined by 8.9 million barrels (-1.9%) from the previous week. At 466.5 million barrels, U.S. crude oil inventories are 4.9 percent lower than a year ago.
Production rose nearly 1-percent to 9.5 million bpd – the highest domestic per-day production rate since July 2015.

Spot prices seesawed, but ended the week 1-cent higher than the week before.
Supplies were unchanged from the week before. Gasoline supply from the Gulf Coast increased by 0.25 percent.
Production increased by 10.2 billion bpd (1.24%). Production rates at Gulf Coast refineries increased by 1.3 percent.
Demand for the week ending on August 11, hit a 2-month low, declining 2.9% from the week before. The 4-week average for gasoline demand is slightly lower than a year ago (-0.3%).
Current and Past Price Averages
Regular Unleaded Gasoline
Sunday
Saturday
Week Ago
Month Ago
One Year Ago
Highest Price on Record
National
$2.335
$2.337
$2.354
$2.275
$2.152
$4.114 (7/17/2008)
Florida
$2.246
$2.250
$2.269
$2.204
$2.088
$4.079 (7/17/2008)
Tampa
$2.172
$2.180
$2.205
$2.168
$2.015
$4.009 (7/16/2008)
Georgia
$2.214
$2.214
$2.231
$2.159
$2.040
$4.164 (9/15/2008)
Tennessee
$2.139
$2.142
$2.151
$2.040
$1.941
$4.118 (9/15/2008)

Click here

to view current gasoline price averages
Gas Price Survey Methodology
AAA updates fuel price averages daily at www.GasPrices.AAA.com. Every day up to 120,000 stations are surveyed based on credit card swipes and direct feeds in cooperation with the Oil Price Information Service (OPIS) and Wright Express for unmatched statistical reliability. All average retail prices in this report are for a gallon of regular, unleaded gasoline.
About The Auto Club Group
The Auto Club Group (ACG) is the second largest AAA club in North America. ACG and its affiliates provide membership, insurance, financial services and travel offerings to over 9.4 million members across eleven states and two U.S. territories including Florida, Georgia, Iowa, Michigan, Nebraska, North Dakota, Tennessee, Wisconsin, Puerto Rico and the U.S. Virgin Islands; most of Illinois and Minnesota; and a portion of Indiana.
ACG belongs to the national AAA federation with more than 57.7 million members in the United States and Canada and whose mission includes protecting and advancing freedom of mobility and improving traffic safety. Motorists can map a route, identify gas prices, find discounts, book a hotel, and access AAA roadside assistance with the AAA Mobile app for iPhone, iPad and Android.
Learn more at AAA.com/mobile. AAA clubs can be visited on the Internet at AAA.com.