Nashville Sounds
Nashville, TN – The Omaha Storm Chasers scored a run in the 13th inning to edge the Nashville Sounds, 3-2, at First Tennessee Park Monday night.
The four-hour, 14-minute marathon came to an end when the Storm Chasers put together a rally after both teams were held off the scoreboard since the sixth inning.
With Nashville's Patrick Schuster on the mound, Cam Gallagher singled to right-center to start it. Hunter Dozier doubled to the gap in right-center to put runners at second and third for Billy Burns who put Omaha on top with a run-scoring groundout.
«Read the rest of this article»
Clarksville-Montgomery Gas prices remain second cheapest in Tennessee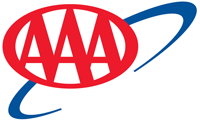 Nashville, TN – The gasoline market opened with a bang on Sunday night. The price on the NYMEX surged 7 percent in overnight trading, signaling upward momentum that is likely to carryover to prices at the pump.
"Hurricane Harvey hit a major supply line for gasoline in Florida and along the eastern seaboard," said Mark Jenkins, spokesman, AAA – The Auto Club Group. "Multiple refineries and drilling rigs had to be evacuated ahead of the storm, and the Houston Ship Channel was closed.
«Read the rest of this article»
APSU Sports Information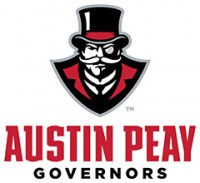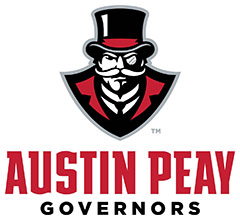 Brentwood, TN – After an opening weekend that included an upset of then-No. 19 Missouri, Austin Peay State University volleyball student-athletes Ashley Slay and Kristen Stucker were recognized for their individual performances by the Ohio Valley Conference, Monday.
Slay, a Nashville native, was named the adidas® OVC Offensive Player of the Week after she racked up 69 kills over four matches and was named to the all-tournament team during the Culvers Governors Challenge.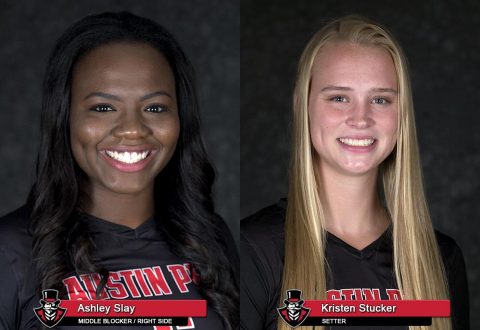 «Read the rest of this article»

Clarksville, TN – Clarksville Police Department hosted one of its largest Student Traffic Awareness Training (S.T.A.T) classes for Teens on Saturday, August 26st, 2017. There were 70 teens enrolled in the class, between the ages of 15 and 19. The purpose of the class is to help educate and try to reduce traffic crashes involving teen drivers.
Those attending the class were provided information through classroom training and practical exercises. There were classroom presentations given on speed awareness, underage alcohol prevention awareness, rules of the road, traffic laws, driving under the influence, distracted driving and several other topics.
«Read the rest of this article»
Nashville Sounds
Slugger Adds Another Honor in 2017
Nashville, TN – Nashville Sounds infielder/outfielder Renato Nuñez was named to the All-Pacific Coast League team as announced by the league office today. The team is selected through voting by the league's managers and media representatives.
The 23-year-old has paced all of Minor League Baseball with 32 home runs this season while driving in a team-high 77 runs. Nuñez is the first Sound to be recognized on the All-PCL team since Joey Wendle in 2015 and fourth in the last five seasons (Jimmy Nelson, 2014 and Johnny Hellweg, 2013).
«Read the rest of this article»

Clarksville, TN – On Saturday, August 26th, 2017, the Clarksville Police Department held "Coffee With A Cop" to bring together members of the community and officers in an informal environment to learn more about each other in a relaxed one-on-one interaction.
The coffee was hot and the conversation was flowing as several people stopped by and talked with officers at "Coffee with a Cop" on Saturday morning.
«Read the rest of this article»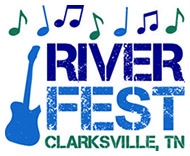 Clarksville, TN – Clarksville Parks and Recreation is accepting registration for the Eleventh Annual Riverfest Regatta. Participants can enter as an individual or as a team for a chance to win award. The Riverfest Regatta will take place Saturday, September 9th, 2017 at the McGregor Park boat ramp. New this year, the event will take place at 1:00pm instead of early in the morning like in past races.
This boat race is not like any ordinary boat race. Participants will compete in their boats made of cardboard, plastic bottles, or a few other approved materials. There will be several divisions all racing down the 100-yard long course on the Cumberland River.
«Read the rest of this article»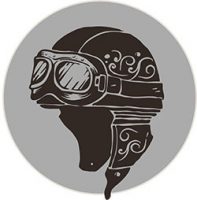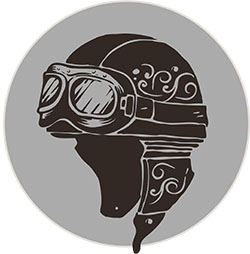 Clarksville, TN – I've been riding since January 2016. My first bike was a 2016 Harley-Davidson Street Glide Special.
I LOVED that bike. I put 32,000 miles on it.
I took it to Texas, Alabama, Florida, Georgia, Kentucky and all throughout Tennessee. I had a Stage 1 kit on it and kept it serviced. It was a magnificent bike.
In 2017, with all the traveling I do, I traded for the 2017 Ultra-Limited. It offered the new Milwaukee Eight engine, had more storage, heated grips and updated technology. I've put 24,000 miles on it so far.
«Read the rest of this article»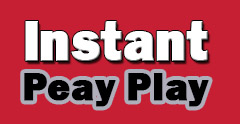 Clarksville, TN – There's an old saying that goes 'it's not how you start, but how you finish' and that adage is true almost without exception … but it doesn't hurt to get off to a good start either.
Just ask the Austin Peay State University's volleyball and soccer teams who have both gotten off to sparking 3-1 starts to begin their respective seasons.
The volleyball team came out blazing this past weekend in their own Culvers Governors Challenge winning their first three matches, including a five-set victory over nationally-ranked #19 Missouri, along with wins versus Missouri-Kansas City and Marshall before falling in their final match of the weekend to preseason number two pick in The Missouri Valley Conference University of Northern Iowa.
«Read the rest of this article»
Circulation Journal Report
Dallas, TX – Exposure to high levels of air pollution increased stress hormone levels and negative metabolic changes in otherwise healthy, young adults in a recent study conducted in China. Air purifiers appeared to lessen the negative effects, according to new research published in the American Heart Association's journal Circulation.
Researchers focused on fine particulate matter (PM2.5) – a component of air pollution emitted from vehicles, factories, power plants, fires and smoking – because many studies have suggested this type of major air pollutant might lead to cardiovascular and metabolic health consequences, according to Haidong Kan, M.D., Ph.D., study author and professor of environmental health sciences at Fudan University in Shanghai, China.
«Read the rest of this article»