Clarksville-Montgomery Gas prices remain second cheapest in Tennessee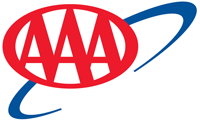 Nashville, TN – The gasoline market opened with a bang on Sunday night. The price on the NYMEX surged 7 percent in overnight trading, signaling upward momentum that is likely to carryover to prices at the pump.
"Hurricane Harvey hit a major supply line for gasoline in Florida and along the eastern seaboard," said Mark Jenkins, spokesman, AAA – The Auto Club Group. "Multiple refineries and drilling rigs had to be evacuated ahead of the storm, and the Houston Ship Channel was closed.
"There remains a lot of uncertainty in the market," Jenkins continued. "Uncertainty of the extent of the damages, and how long before operations are fully restored. Motorists should expect higher prices this week. It's still early know how much prices will rise, but a minimum of 10-30 cents would not be a surprise."
Tennessee gas prices averaged $2.16 on Sunday. The state average is 2 cents more than this time last week.
The most expensive gas price averages in Tennessee are in Memphis ($2.19), Nashville ($2.18), Johnson City-Kingsport-Bristol ($2.14)
The least expensive gas price averages in Tennessee are in Chattanooga ($2.07), Clarksville-Hopkinsville ($2.09), and Knoxville ($2.14)
As of Sunday night, our partner at OPIS estimates:
One out of every five barrels of gasoline – produced in the United States – has been threatened by Hurricane Harvey
More than a quarter of refining capacity in the U.S. Gulf Coast was offline
The current tally of oil refinery capacity idled by Harvey is estimated at 2,546,700 barrels per day or 28% of Gulf Coast capacity
Eight refineries in Texas were in the process of being taken through controlled shutdowns
Other refineries reduced production by an estimated 50 percent, to conserve supply, due to the closure of the Houston Ship Channel.
Further refinery shutdowns are possible, given the extent of flooding and forecasts for heavy rain in the greater Houston-Texas City area.
Valero Energy Corporation's assessment of storm impacts at its Corpus Christi and Three Rivers sites is that they did not sustain "substantial refinery impacts", due to the storm.

The company is working with government agencies and business partners to evaluate logistical measures needed to resume operations, with port operations a particular focus.

The amount of crude oil output shut in at U.S. Gulf of Mexico offshore platforms was estimated at 378,633 b/d or 21.64% of typical daily production in the region.
Five rigs and 105 (out of a total of 737 manned platforms) were evacuated.
Current and Past Price Averages
Regular Unleaded Gasoline
Sunday
Saturday
Week Ago
Month Ago
One Year Ago
Highest Price on Record
National
$2.363
$2.359
$2.335
$2.287
$2.212
$4.114 (7/17/2008)
Florida
$2.313
$2.311
$2.246
$2.273
$2.227
$4.079 (7/17/2008)
Tampa
$2.289
$2.290
$2.172
$2.260
$2.206
$4.009 (7/16/2008)
Georgia
$2.254
$2.242
$2.214
$2.175
$2.138
$4.164 (9/15/2008)
Tennessee
$2.157
$2.147
$2.139
$2.057
$2.036
$4.118 (9/15/2008)

Click here

to view current gasoline price averages
Gas Price Survey Methodology
AAA updates fuel price averages daily at www.GasPrices.AAA.com. Every day up to 120,000 stations are surveyed based on credit card swipes and direct feeds in cooperation with the Oil Price Information Service (OPIS) and Wright Express for unmatched statistical reliability. All average retail prices in this report are for a gallon of regular, unleaded gasoline.
About The Auto Club Group
The Auto Club Group (ACG) is the second largest AAA club in North America. ACG and its affiliates provide membership, insurance, financial services and travel offerings to over 9.4 million members across eleven states and two U.S. territories including Florida, Georgia, Iowa, Michigan, Nebraska, North Dakota, Tennessee, Wisconsin, Puerto Rico and the U.S. Virgin Islands; most of Illinois and Minnesota; and a portion of Indiana.
ACG belongs to the national AAA federation with more than 57.7 million members in the United States and Canada and whose mission includes protecting and advancing freedom of mobility and improving traffic safety. Motorists can map a route, identify gas prices, find discounts, book a hotel, and access AAA roadside assistance with the AAA Mobile app for iPhone, iPad and Android.
Learn more at AAA.com/mobile. AAA clubs can be visited on the Internet at AAA.com.