Tennessee Titans (1-2) at Kansas City Chiefs (1-2)
Thursday, August 31st, 2017 | 7:30pm CDT
Kansas City, MO | Arrowhead Stadium | TV: WKRN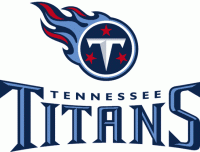 Nashville, TN – The Tennessee Titans (1-2) conclude the preseason this week on the road against the Kansas City Chiefs (1-2). Kickoff at Arrowhead Stadium (capacity 76,416) is scheduled for 7:30pm CDT on Thursday, August 31st, 2017.
The game will be televised regionally on the Titans Preseason TV Network, including flagship WKRN-News 2 in Nashville.
Play-by-play announcer Dan Hellie and analyst Charles Davis will call the action, and Cory Curtis will report from the sidelines.
The Titans Radio Network, including Nashville flagship 104.5 The Zone, will carry the game across the Mid-South with the "Voice of the Titans" Mike Keith, analyst Dave McGinnis, gameday host Rhett Bryan and sideline reporter Jonathan Hutton.
Last Week Against The Bears
The Titans hosted the Chicago Bears in Week 3 of the preseason. They fell behind early and were kept off the scoreboard until the opening play of the fourth quarter, when quarterback Marcus Mariota pitched the ball to running back Derrick Henry for a three-yard touchdown. Ultimately the Bears prevailed by a final score of 19-7.
Like Mariota, most of the offensive starters stayed in the game until Henry's touchdown, getting their most extensive preseason action to date. The defensive starters also saw increased action from the first two weeks of the preseason, with several playing the entire first half.
Mariota completed 12 of 21 passes against the Bears for 193 yards with no interceptions (103.9 passer rating). His preseason totals include 20 completions on 32 attempts for 269 yards and two touchdowns. The third-year signal caller's preseason passer rating is 110.0.
Final Auditions For 53-Man Roster
The Titans will be permitted to carry 90 players into Thursday night's game. Two days later, at 3:00pm CDT on September 2nd, all clubs must reach the regular season limit of 53 players.
Players placed on reserve lists such as Injured Reserve, Reserve/Physically Unable to Perform and Reserve/Suspended do not count towards the 53-man active roster limit. After the final cutdown, a 10-player practice squad may be established as early as noon CDT on September 3rd.
One week later, on September 10th, the Titans kick off their regular season at Nissan Stadium against the Oakland Raiders (noon CDT).
About The Kansas City Chiefs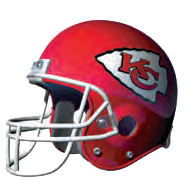 The Chiefs are in their fifth campaign under the direction of Andy Reid, who is in his 19th NFL season as a head coach. He has a 43-21 record in Kansas City and has led the club to three playoff appearances.
Last year, the Chiefs won the AFC West with a mark of 12-4 and had seven players named to the Pro Bowl: linebacker/special teamer D.J. Alexander, punter Dustin Colquitt, returner Tyreek Hill, tight end Travis Kelce, quarterback Alex Smith, cornerback Marcus Peters and safety Eric Berry. All but Alexander return in 2017.
The Chiefs will have two additional days than the Titans to prepare for this week's matchup. They played at Seattle on Friday, August 25th, falling to the Seattle Seahawks by a final score of 26-13. The lone Kansas City touchdown was scored on a 95-yard kickoff return by De'Anthony Thomas.
Exactly one week after hosting the Titans, the Chiefs will be tested in the NFL's season opener. They travel to New England for a clash with the Super Bowl Champion Patriots on Thursday night, September 7th.
Titans-Chiefs Series At A Glance
Overall series (regular & postseason): Chiefs lead 29-22
Regular season series: Chiefs lead 27-22
Postseason series: Chiefs lead 2-0
Total points: Titans 921, Chiefs 1,097
Current streak: Two wins by Titans
Titans at home vs. Chiefs: 12-12 (including 0-2 in playoffs)
Titans on road vs. Chiefs: 10-17
Longest winning streak by Titans: 4 (twice, last 1990-93)
Longest losing streak by Titans: 7 (1968-74)
Titans vs. Chiefs at Nissan Stadium: 1-2
Last time at Nissan Stadium: CHIEFS 26 at Titans 17 (10-6-13)
Titans vs. vs. Chiefs at Arrowhead Stadium: 8-8
Last time at Arrowhead Stadium: TITANS 19 at Chiefs 17 (12-18-16)
First time: Dallas Texans 10 at HOUSTON OILERS 20 (10-16-60)
Mike Mularkey's record vs. Chiefs: 2-0 (1-0 with Bills)
Andy Reid's record vs. Titans: 1-6 (1-2 with Chiefs; 0-4 with Eagles)
Mike Mularkey's record vs. Andy Reid: 1-0
Titans-Chiefs Preseason Series
All-time preseason series: Chiefs lead 11-3
Last time in the preseason: Titans 10 at CHIEFS 34 (8-28-15)
A Titans Victory Would
Give the Titans an all-time 4-11 preseason record against the Chiefs.
Improve Mike Mularkey's career record in the preseason as a head coach to 11-9.