Clarksville, TN – After decades of rumors, speculations and wild hopes, a visual arts building is finally opening on the Austin Peay State University campus.
At 5:30pm on Tuesday, September 12th, 2017, the University will host a ribbon-cutting ceremony for the new Art + Design Building, followed by the dedication of a donor wall and six rooms named after donors, a reception and a building tour.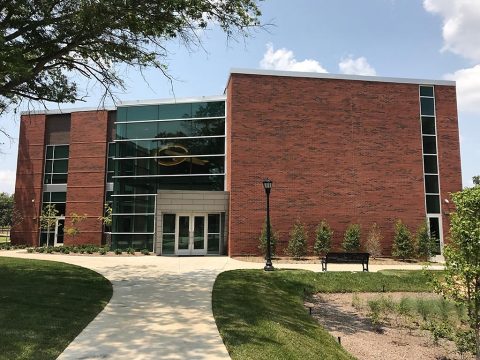 "I really do believe it is one of the best programmed art buildings I've ever seen, and I was an arts and sciences dean, so I've been in that field for a long time," Dr. Alisa White, APSU president, said. "The Art and Design faculty programmed something that will really serve our students, that really sets up apart."
The $21.3 million, 46,000-square-foot building features faculty office space, general purpose classrooms, a multifunction room, art studios, a photographic studio, a general art gallery and a student gallery.
During Tuesday's ceremony, several areas will be named in honor of Judge Sam and Dee Boaz, June Love Heydel, Tom Malone and Charlsie Malone Halliburton, Marlon and Linda Crow, Barbara Beach, Jim and Dottie Mann and US Bank, honoring retired vice president Joyce Taylor Norris.
The APSU Department of Art + Design was previously housed in the University's Trahern Building, and as far back as the early 1990s, students and faculty talked about getting a new building. An undergraduate named Barry Jones heard these rumors, and he hoped the new facility would open before he graduated in 1995.
Two decades later, on a hot September morning in 2015, Jones—now an art professor and chair of that department—stood under a tent for the building's ground-breaking ceremony.
"The Department of Art and Design places a very high value on student engagement and undergraduate research," he said that day. "In art, this means having a place to wonder, a place to experiment and a safe place to fail and succeed. Our new building will provide this."
For information on the department or the ribbon-cutting ceremony, contact Jones at jonesb@apsu.edu