Written by Staff Sgt. Todd Pouliot
40th Public Affairs Detachment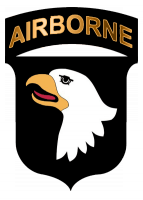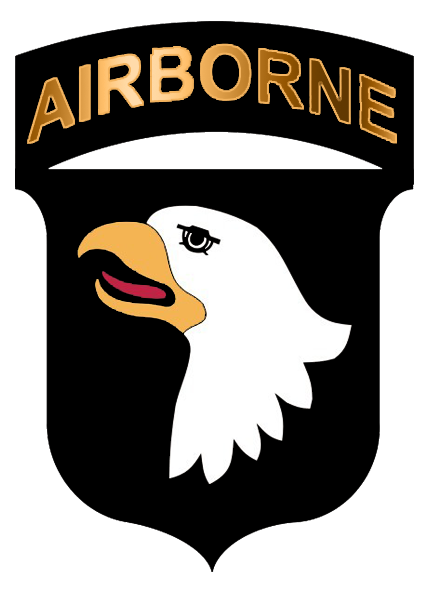 Hopkinsville, KY – Thousands of people, many visiting from other states and from around the world, converged on Hopkinsville, which dubbed itself "Eclipseville," August 19th, 2017 in anticipation of Monday's total solar eclipse.
The city, located 20 miles north of Fort Campbell, hosted its annual Summer Salute Festival August 18th-20th, providing visitors a myriad of food, games, music and activities.
The 101st Airborne Division provided the Big 5 Band that performed, August 19th, as part of its commitment to support the robust relationship it has with Hopkinsville.
"Our community is among the strongest in terms of welcoming military," said Tab Brockman, superintendent of Hopkinsville's parks and recreation. "We understand the importance Fort Campbell plays in our nation's safety, as well as its importance to our local economy. We appreciate all that Fort Campbell is willing to share with our community."
Brockman was pleased with the 101st Airborne Division Band's participation in this year's festival, he said, and looks forward to involving Fort Campbell in future festivals.
Retired Sergeant First Class Heath McLaughlin, traveled from the Washington metro area, and his mother, Joyce Smiley, traveled from Dora, Missouri, to experience the total solar eclipse in Hopkinsville. "We came because this is the spot considered to be the darkest part of the eclipse," said McLaughlin, who added that they were enjoying the festival entertainment including The 101st Airborne Division Band's own Big 5.
The Big 5 Band is a group of musicians who play contemporary hits and classic rock. According to the band members, playing at local festivals is an opportunity to give back to the community for all the support they provide Soldiers and Families.
"For me, it's about using music to make people happy," said Spc. Justin Mann, bass guitar player with the Big 5 Band. "Whether it's in garrison or downrange, we're spreading cheer and joy. It's definitely a way of giving back to the community. Playing music is one way of giving back to the community and serve our fellow citizens."
Before Big 5 Band took the stage, 17-year-old Jacob Martin of Hopkinsville, watched with interest as the Army musicians set up. Martin, a member of the Hopkinsville High School Marching Band, as well as two rock bands, remarked on how Soldiers he has met throughout the community have made a positive impression on him.
"Their uniforms are like perfect," said Martin, who is also a member of his school's JROTC. "They're always respectful and courteous toward others."
Elizabeth Finley of Hopkinsville, who works at a downtown restaurant, recognizes the impact Fort Campbell Soldiers and Family members have on the local economy and on the community, itself.
"The Soldiers live here, their money stays in our economy," Finley said. "They stay here after they get out of the Army and make this area diverse. There are a lot of civilians who work at Fort Campbell, so it provides jobs for us local civilians."
Some residents, including Ronald Wadlington, simply appreciate the sense of security of having the 101st Airborne Division nearby.
"Having Fort Campbell as a neighbor makes me feel safer knowing they can protect us," said Wadlington, who has two brothers-in-law in the Army. "I wish they could stay here instead of going overseas, but I know they have a job to do."
Wadlington enjoyed the Big 5 Band because they covered a lot of songs he likes, and the fact that they are all Soldiers is very unique, he said.
Music, food and a total solar eclipse. The Summer Salute Festival provided a unique opportunity for Fort Campbell and the Hopkinsville community to recognize their mutually beneficial relationship. As a thriving surrounding area improves the quality of life for Fort Campbell's Soldiers and Families, Fort Campbell continues to play an important role in the vitality and health of the surrounding areas.