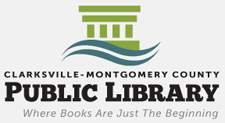 Clarksville, TN – The Clarksville-Montgomery County Public Library works to champion learning and reading, ignites imaginations, and delivers access to information and ideas. To this end, the library holds several events that are educational, entertaining and fun throughout the month.
In September, some of the events include: Overdrive Digital Bookmobile, Saturday Story Time, Sensory Story Time, Library Book Club and Adult Tabletop Game Night.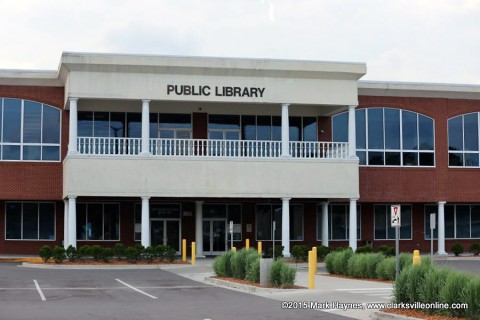 Overdrive Digital Bookmobile
September 1st
10:00am – 4:00pm
The OverDrive Bookmobile will feature interactive work stations, where readers can watch video tutorials guiding them through the digital borrowing process as well as a gadget gallery, where readers can learn to access the electronic catalog from a variety of devices.
Library staff members and OverDrive technical experts will be available to provide one-on-one training and answer any questions about accessing eBooks and audiobooks.
DIY at the Library: Kindness Rocks
September 7th
6:00pm – 7:00pm
The library will be participating in the Kindness Rocks project by hosting a rock painting. Supplies are provided by Arts for Hearts Clarksville, and space is limited. Register by calling 931.648.8826.
Hola Story Time with Abuela Elena
September 13th
9:30am – 10:00am
This is a special story time for the Spanish speaking members of our community.
Fall Family Program
September 16th
2:00pm – 3:00pm
This program is superhero themed and will feature crafts. Children are encouraged to dress as their favorite superheroes.
Saturday Story Time
September 2nd, 9th, 23rd, 30th
2:00pm – 2:30pm
Saturday Story Time is for the whole family. There will be stories and songs and a craft afterwards. Come join the fun!
Sensory Story Time
September 2nd, 16th
10:30am – 11:30am
Sensory story times are geared for children who have a hard time in large groups, are on the autism spectrum, or are sensitive to sensory overload. We will use preschool-level books, songs and movement during these story times.
Library Book Club
September 21st
6:00pm – 7:30pm
The Library has started a book club! The book club will meet every 3rd Thursday at 6:00 pm in the Boaz Board Room on the second floor. The title of the month is The Historian by Elizabeth Kostova. Copies will be available at Circulation Desk.
For more information check us out on Facebook or contact Gracie or Jason at 931.648.8826 and select option 2.
Adult Tabletop Game Night
September 19th
6:00pm – 7:30pm
Come to the library to play table top games! Play one that the library has, or bring your own. The more the merrier, so bring your friends!
Resume and Job Hunting Assistance
September 9th, 23rd
Do you need help perfecting your resume or assistance finding a job? Come to the Resume Building and Job Hunt Assistance workshop for help from our reference department. The workshop will be in the second floor computer lab.
Family Story Time
Mondays: September 11th, 18th
10:30am – 11:00am
Every Tuesday
9:30am – 10:00am
The Family Story Time programs will feature stories centered on a specific theme that will cover a wide range of ages. Families with children of varied ages will find this program the ideal way to enjoy the library together.
Busy Bees Twos and Threes
September 11th, 18th
9:30am – 10:00am
This is a program for children ages 2-3.
Just for Me Story Time
September 5th, 12th, 19th
10:30am – 11:00am
Just for Me is designed for children ages 4 and 5 years old. We incorporate the use of music and movement as well as offering the best in children's books and storytelling. We have a craft or an art activity as part of this program.
To help create an independent learning experience, children should attend this program alone, while the parent or care giver waits in the Children's Library.
Parents are welcome to join during the craft or art activity.
Baby and Me Lapsit
September 7th, 14th, 21st
9:30am – 10:00am
The Baby and Me Lapsit (pre-walkers) program is designed for infants from birth up until they begin walking. This program brings caregivers and infants together in the library and offers them an opportunity to enjoy a special sharing time together promoting and modeling early literacy.
Infants sit on their parent's lap and interact with them while enjoying songs, music, bounce rhymes, play rhymes, free play and books designed with babies in mind! We provide age appropriate programming and ask that no older children accompany the caregiver and baby in this program.
Walk with Me
September 7th, 14th, 21st
10:30am – 11:00am
The Walk with Me program is designed for toddlers that are walking and under the age of two. This program allows toddlers to explore language and books with their caregivers in a fun and intimate setting. Programs include rhymes, songs, circle games and books as well as time for free play and informal discussion of early childhood development.
We provide age appropriate programming and ask that parents bring only the appropriate age child with them to the program.
Arts for Hearts
September 5th, 19th
4:00pm – 5:30pm
Arts for Hearts will be at the library leading a craft project for children.
Library Closed
September 4th
The library will be closed due to Labor Day
Basic Computer and Facebook Skills
Every Friday
3:30pm – 5:30pm
Want to begin using a computer? If you need an in-person guide who can show you the basics of using a computer than this is the class for you. You will also learn basic social media skills for communicating with family and friends via Facebook. This class introduces first-time computer users to computer basics and gives practical tips for using social media.
The pace of the class will be adjusted to attendees in the class and there will be plenty of time for questions and one on one time.
---
The library is located at 230 Pageant Lane, Suite 501, Clarksville, TN. Learn more at www.mcgtn.org/library