Clarksville, TN – On September 1st, 2017 at 10:24pm, Clarksville Police Officers responded to a possible fight in progress at 690 North Riverside Drive and one of the men involved had possibly jumped into the river.
Based on information provided by witnesses, security had attempted to break up a fight between two men in the parking lot of the business. One of the men, 24 years old, became belligerent toward security guards proceeded toward the water and fell into a large puddle as he was challenging the bar staff to fight.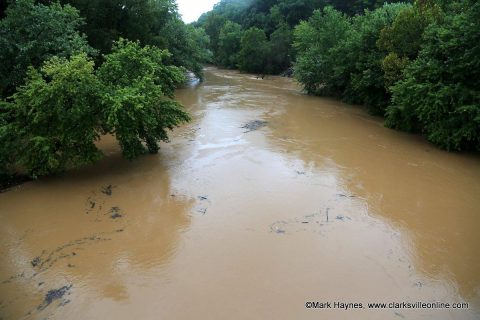 He stood back up, and then entered the fast moving water of the Red River. EMS, Clarksville Fire Rescue, and law enforcement attempted to find the man at several different locations on the river's pathway, but despite their efforts were unsuccessful.
Efforts to locate the man are ongoing, but due to the darkness and dangerous river conditions, rescue boats were unable to be safely launched and limited the ability to use additional resources until daylight hours. The Coast Guard has been advised about the missing man.