Clarksville, TN – Clarksville Mayor Kim McMillan said Wednesday while she supports a measure to change the status of Two Rivers Company, she is not trying to eliminate the organization.
The Clarksville City Council on Thursday is expected to consider an ordinance that would repeal a portion of the City Code designating Two Rivers Company as Clarksville downtown district management corporation.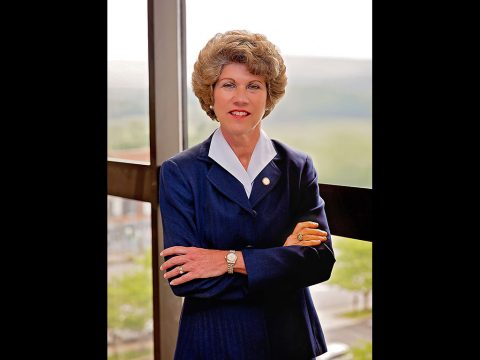 "My fiduciary responsibility is to act in the best interest of the City of Clarksville and its taxpayers, and to make sure all parts of City Government operate according to City and State laws," McMillan said. "That's why I support passage of this measure. I want them to continue, but in the proper legal standing."
Passage of the ordinance would disconnect the Two Rivers Company from City Government and rescind its designation as a municipal district management corporation. The action would not eliminate the Two Rivers Company nor require any changes to its mission or board of directors. If it chooses, TRC could remain a private non-profit corporation dedicated to downtown improvements and pursue its mission as it sees fit.
"City ordinance established the Two Rivers Company pursuant to Tennessee Code Annotated Title 7, Chapter 84, Part 5, which clearly makes it a municipal district management corporation," Mayor McMillan said. "TRC leaders this week have distributed information asserting that TRC is not a municipal district management corporation, which simply is not the case. TRC also has asserted it is a legal joint venture, which also is not accurate."
Mayor McMillan repeated her view that TRC's current structure and operations are counter to the principle of "self-financing" — using money from a special tax levy on district properties to provide services — as outlined in the state statute enabling the creation of such district management corporations.
The measure to repeal the district management corporation portion of the code, sponsored by Councilman Tim Chandler and supported by McMillan, is based on three points of analysis:
Two Rivers Company has veered away from statutory mandates and its board of directors is no longer functioning as outlined in the City ordinance.
TRC is not complying with budgeting provisions outlined in the state statute, which requires it to "submit an annual budget for review and approval by the (City Council)."
TRC is operating without accountability to City Government, which could result in obligating city taxpayers for contracts and other actions not controlled by duly elected City leaders.