Clarksville, TN – Safe driving habits are typically formed early in a person's life, and that is why the Austin Peay Campus Police Department and the Montgomery County Government Driver Safety Program are partnering with Nissan North America to bring safe driving education to Austin Peay with the interactive driving safety gameshow THINKFAST.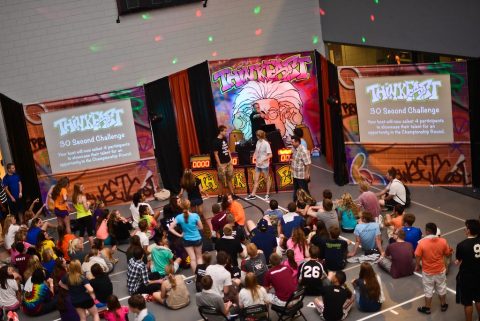 THINKFAST will take place at 9:30am on Monday, September 11th, 2017 in the Mabry Concert Hall on the university campus. The event is free and open to all Austin Peay students, faculty and staff, as well as the public.
An interactive gameshow for all ages, THINKFAST helps players learn about traffic safety issues in an entertaining environment. Using wireless remotes, as many as 250 teams with up to five people each can play this fast-paced game at one time. Students are engaged and pressed into thinking quickly on issues that directly relate to everyday situations and questions that they see — with prizes for participants who score well.
THINKFAST is sponsored by Nissan North America and organized by the Tennessee Highway Safety Office. For more information on THINKFAST, visit www.thinkfastinteractive.com
Austin Peay's Campus Police Department can be found online at www.apsu.edu/police