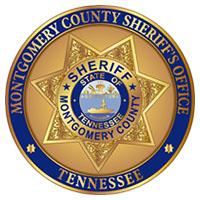 Clarksville, TN – For Child Passenger Safety Week the Montgomery County Sheriff's Office will be conducting two child seat checkup events this Saturday, September 23rd, 2017.
The first event will be held at Once Upon a Child at 2728 Wilma Rudolph Boulevard from 11:00am to 1:00pm.
The second event will be held at Toys"R"Us at 2821 Guthrie Highway from 3:00pm to 5:00pm.
A Certified Child Passenger Safety Technician will be on-hand to inspect and help properly install car seats and booster seats.
Technicians can also guide consumers about choosing the right car seat for their child, the importance of registering that car seat with its manufacturer, and what to expect if the seat is subject to a safety recall.
Car crashes are a leading cause of death for children ages 1 to 13. Many times, deaths and injuries can be prevented by proper use of car seats, boosters, and seat belts.
Child Passenger Safety Week is September 17th-23rd, 2017.