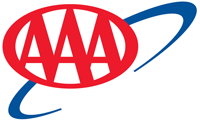 Nashville, TN – Gasoline availability continues to improve after Hurricane Irma drove-up demand and left many gas stations without fuel. A steady stream of ships delivering gasoline to Florida's ports are helping to normalize supply levels in the southeastern U.S., and gas prices are beginning to drift a little lower.
Last week, gasoline hit the highest price in 3 years. During that time in 2014, oil was (and usually is) the main driver of pump prices, as crude traded between $65.00-$75.00 per barrel.
This year, hurricanes became the catalyst. Although oil prices hovered around $46.00-$49.00/b, gas prices shot up 46 cents (Florida), 55 cents (Georgia), and 46 cents (Tennessee), since August 22nd.
"Hurricanes Harvey and Irma delivered a 1-2 punch on gas prices in the southeastern U.S.," said Mark Jenkins, spokesman, AAA – The Auto Club Group. "Prices surged when Hurricane Harvey caused refinery outages along the Gulf Coast. As refineries recovered, gas prices should have begun to decline after Labor Day, but the arrival of hurricane Irma caused a surge in demand, preventing the impending plunge.
"Gas prices are poised to plummet 30 cents," Jenkins continued. "It will not happen overnight, as pump prices decline much slower than they rise. Plus, the threat of any new storms making landfall in the United States would compromise the collapse. However, motorists should see gas prices decline through the end of the month, and possibly reach the lowest point of the year in Q4."
Prices are the highest since 2014
Florida $2.73 – September 14, 2017 (December 2014)
Georgia $2.76 – September 12, 2017 (November 2014)
Tennessee $2.60 – September 10, 2017 (November 2014)
Top 5 Monthly Gas Price Increases in the U.S.
Georgia (+50 cents)
Florida (+46 cents)
South Carolina (+45 cents)
Tennessee (+42 cents)
Alabama (+41 cents)
Regional Gas Prices
Tennessee gas prices averaged $2.57 on Sunday. The state average is 3 cents less than a week ago, yet remains 51 cents more than this time last year.
The most expensive gas price averages in Tennessee are in Nashville ($2.63), Clarksville-Hopkinsville ($2.58), Johnson City-Kingsport-Bristol ($2.58)
The least expensive gas price averages in Tennessee are in Memphis ($2.47), Chattanooga ($2.56), and Knoxville ($2.56)
Highs and Lows of 2017*
The highest national average price for gasoline, so far this year was $2.65 on September 14th; the lowest was $2.23 on July 5th.
The highest average price in Tennessee, so far this year, was $2.60 on September 10th; the lowest was $1.99 on July 5th.
Current and Past Price Averages
Regular Unleaded Gasoline
Sunday
Saturday
Week Ago
Month Ago
One Year Ago
Highest Price on Record
National
$2.627
$2.633
$2.670
$2.344
$2.190
$4.114 (7/17/2008)
Florida
$2.714
$2.719
$2.727
$2.259
$2.160
$4.079 (7/17/2008)
Georgia
$2.720
$2.728
$2.749
$2.222
$2.199
$4.164 (9/15/2008)
Tennessee
$2.565
$2.570
$2.595
$2.146
$2.063
$4.118 (9/15/2008)

Click here

to view current gasoline price averages
Gas Price Survey Methodology
AAA updates fuel price averages daily at www.GasPrices.AAA.com. Every day up to 120,000 stations are surveyed based on credit card swipes and direct feeds in cooperation with the Oil Price Information Service (OPIS) and Wright Express for unmatched statistical reliability. All average retail prices in this report are for a gallon of regular, unleaded gasoline.
About The Auto Club Group
The Auto Club Group (ACG) is the second largest AAA club in North America. ACG and its affiliates provide membership, insurance, financial services and travel offerings to over 9.4 million members across eleven states and two U.S. territories including Florida, Georgia, Iowa, Michigan, Nebraska, North Dakota, Tennessee, Wisconsin, Puerto Rico and the U.S. Virgin Islands; most of Illinois and Minnesota; and a portion of Indiana.
ACG belongs to the national AAA federation with more than 57.7 million members in the United States and Canada and whose mission includes protecting and advancing freedom of mobility and improving traffic safety. Motorists can map a route, identify gas prices, find discounts, book a hotel, and access AAA roadside assistance with the AAA Mobile app for iPhone, iPad and Android.
Learn more at AAA.com/mobile. AAA clubs can be visited on the Internet at AAA.com.