Breast Cancer Awareness Event to be held at Kleeman Recreation Center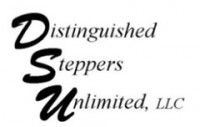 Clarksville, TN – On Saturday, September 30th, 2017 the Distinguished Steppers Unlimited (DSU) of Clarksville will kick-off this year's Breast Cancer Awareness Month with a visual reminder of the importance breast health, early breast cancer detection and treatment.
The highlight of this event has been to assemble and trim a tree beautifully adorned in pink in recognition of the many breast cancer survivors and in memory of those who lost their fight with this disease. This year the group will continue the tradition of assembling a display at the Kleeman Recreation Center, this year's reception event site.
DSU will again host a "Pink Empowerment" event to extend its reach to the broader community and promote awareness and involvement in Breast Cancer Awareness Month with the support of Ms. TaKeisha Ivery, the Kleeman Recreation Center Director.
The Pink Empowerment Tree Trimming & Reception, 1:00pm-3:00pm on Saturday, September 30th, will be an opportunity for community members to gather, share information and seek support from others who have had the survivor's experience or have had the experience of a caregiver, family member or companion.
Its intent is to be a source of support, strength and encouragement for men and women who share a concern in the fight against breast cancer and all forms of cancer.
The "Tree in Pink for Breast Cancer" will be placed in a visible space in Kleeman Recreation Center (located at 166 Cunningham Lane) and in Burt-Cobb Recreation Center (located at 1011 Franklin Street) where community members are encouraged to stop by to see them, are welcome to add pink ornaments to the trees and are encouraged to assemble and trim trees in other visible areas in the Clarksville community to promote breast cancer awareness.
It is an idea that can be expanded throughout the holiday season, and trees can be decorated to represent the various forms of cancer, i.e. light blue for prostate cancer, gray for brain cancer, black for melanoma or gold for childhood cancer.
As the fight against cancer continues, we'd hope that perhaps our pink tree and others like it will remain throughout the holiday season as a visual reminder of the courageous individuals who continue the fearless fight for their lives against this relentless disease that affects so many.
DSU has been fortunate for the continued support from local Center Directors TaKeisha Ivery and Laconza Gilliam, as well as the Administration at Clarksville Parks and Recreation. It is only with their continued support and that of so many community members that the Distinguished Steppers can offer this and other programs that are free and open to the public.
If we can save one more life in our community, that one woman (or man) may seek early diagnosis and treatment and survive breast cancer then our efforts and resources will have been well spent.
For information on the Distinguished Steppers Unlimited contact Kathleen Evans 931.378.9422 or join our facebook group at www.facebook.com/distinguished.steppers
About the American Cancer Society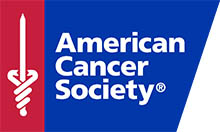 The American Cancer Society combines an unyielding passion with nearly a century of experience to save lives and end suffering from cancer. As a global grassroots force of more than three million volunteers, we fight for every birthday threatened by every cancer in every community.
We save lives by helping people stay well, by preventing cancer or detecting it early; by helping people get well by being there for them during and after a cancer diagnosis; by finding cures through investment in groundbreaking discovery; and by fighting back by rallying lawmakers to pass laws to defeat cancer and by rallying communities worldwide to join the fight.
As the nation's largest non-governmental investor in cancer research, contributing about $3.4 billion, we turn what we know about cancer into what we do. As a result, more than 11 million people in America who have had cancer and countless more who have avoided it will be celebrating birthdays this year. To learn more about us or to get help, call us anytime, day or night, at 1.800.227.2345 or visit www.cancer.org
For more information on how to get involved with the American Cancer Society and the Relay For Life contact Jenny Goslin at 615.341.7328.