Written by Sgt. Neysa Canfield
101st Sustainment Brigade, 101st Airborne Division (AA) Public Affairs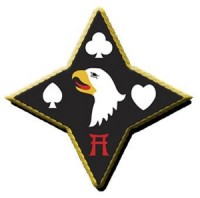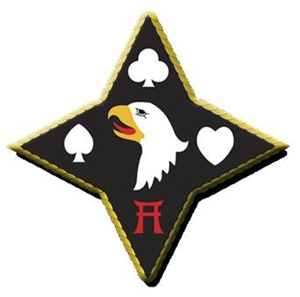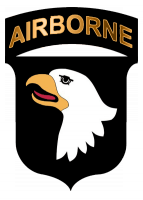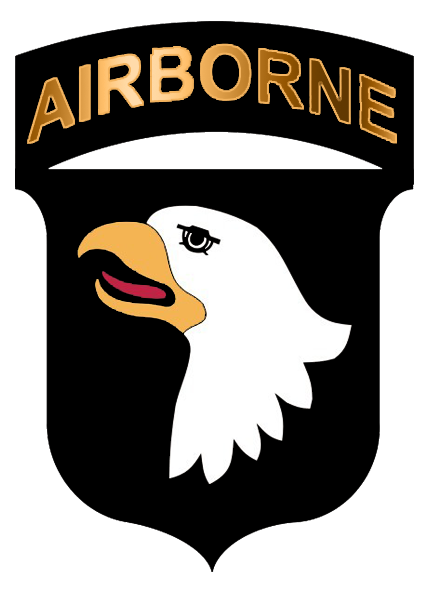 Fort Campbell, KY – Earning and wearing the coveted air assault badge was a goal Staff Sgt. Cole Champion, a motor transport operator assigned to the 1176th Transportation Company of the Tennessee National Guard, has been striving toward for almost 11 years.
However, being in the National Guard made achieving that goal a little more challenging.
It wasn't until Champion's unit selected him to integrate with 541st Transportation Company, 129th Combat Sustainment Support Battalion, 101st Airborne Division (Air Assault) Sustainment Brigade, 101st Abn. Div., as part of the Associated Unit Pilot Program that his goal became a reality.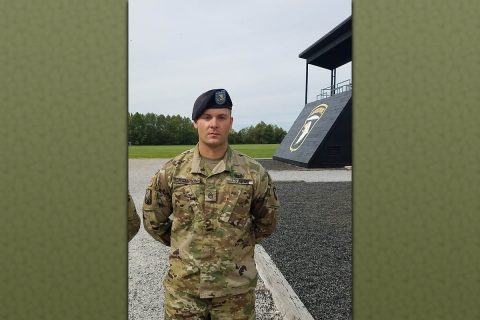 In March 2016, the U.S. Army launched its Associated Units Program, an Army Total Force initiative, with the intent of leveraging the capabilities and capacities of the active component, Army Reserve and the Army National Guard as one Army, according to Gen. Mark A. Milley, the Army chief of staff.
Champion graduated September 11th from The Sabalauski Air Assault School.
After integrating into the unit August 1st, Champion immediately began the company's air assault physical training program, met and completed his prerequisites, and attended TSAAS.
Champion's motivation to attend the school was quickly noticed by his battalion's acting senior enlisted adviser.
"[Graduating from the course] speaks volumes on [Champion's] determination to come to the unit and immediately embrace the air assault culture," said Sgt. Maj. Osvaldo Martinez. "The sky is the limit for [Champion]."
Although Champion is proud of his accomplishment, he said if it were not for the company-level air assault program, he would not have been as successful.
"During our meetings with [129th CSSB], 541st [TC] had the highest percentage of air assault-qualified Soldiers in the battalion, so I was happy to know that I was going to be part of that company," Champion said.
Aside from achieving his goal, Champion said this also was a way to show that what many active-duty Soldiers think of National Guard Soldiers is not true.
"I was nervous about coming over [to work with an active-duty component], because of the stigma of National Guard Soldiers being overweight, out of shape and not being able to perform their job," Champion said. "It's great to have the opportunity to be the face of the Tennessee [National] Guard and show that we can perform just like active-duty Soldiers."
According to Martinez, regardless of what component a service members serves in, a non-commissioned officer is expected to execute and motivate his or her Soldiers.
"He is a non-commissioned officer and the expectation was for him to perform as one, not a National Guard, Reserve, or active duty NCO, but [as an NCO]," Martinez said. "That is the expectation that we ask of all our leaders regardless of component."
Champion is scheduled to stay integrated with 541st TC, 129th CSSB until the conclusion of the Army's Associated Unit Pilot Program in 2019, according to an announcement released by the U.S. Army.
"I am really enjoying being here," Champion said. "It's a good change of pace and allows me to see how a company operates [on a daily basis]. It's a valuable experience I will be able to take back to my unit."
Although Champion recently integrated with 541st TC, he is excited to go back to the 1176th TC and share his air assault experience when his time at Fort Campbell is over.
"In the Reserves and National Guard [having air assault wings] puts you in a higher level than your peers," he said. "For those Soldiers who have had the opportunity to go to the school, they are always willing to share their air assault story and now I finally have mine."