APSU Sports Information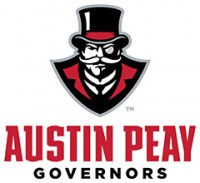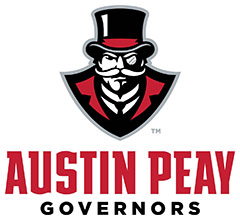 Clarksville, TN – Austin Peay State University and Under Armour, Inc. (NYSE: UA) announced a new partnership agreement, Wednesday, September 28th, 2017. The Baltimore-based global leader in performance footwear, apparel and equipment will become the official outfitter of Governors beginning Friday.
As part of the multi-year agreement, Under Armour will provide on-field and training gear for the department's 16 NCAA Division I intercollegiate teams. Additionally, Under Armour will outfit members of the athletic department including coaches and staff.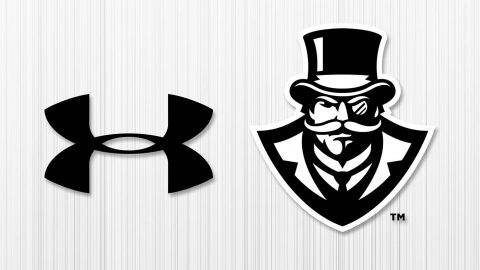 "This is an exciting day for Austin Peay athletics," said Ryan Ivey, APSU Director of Athletics. "Under Armour is one of the most respected and innovative brands in the world and now our athletes and coaches will be outfitted in the industry's best training and competition products available."
The new official outfitter agreement includes marketing entitlement that will complement Under Armour's brand marketing campaigns through print and venue presence at the University.
Austin Peay athletics will begin its 55th season as a member of the Ohio Valley Conference. The Governors athletics teams have enjoyed a surge of success since 2000, winning 34 conference championships since the millennium's start.
Austin Peay joins the growing Under Armour roster of NCAA partners that includes the University of Wisconsin, University of Notre Dame, Naval Academy Athletic Association, University of Maryland, Texas Tech University, Northwestern University, University of Cincinnati, Boston College, University of Utah, University of South Carolina and Auburn University.
About Under Armour
Under Armour (NYSE: UA), the originator of performance footwear, apparel and equipment, revolutionized how athletes across the world dress. Designed to make all athletes better, the brand's innovative products are sold worldwide to athletes at all levels.
The Under Armour Connected Fitness™ platform powers the world's largest digital health and fitness community through a suite of applications: UA Record, MapMyFitness, Endomondo and MyFitnessPal. The Under Armour global headquarters is in Baltimore, Maryland.
For further information, please visit the Company's website at www.uabiz.com