APSU Sports Information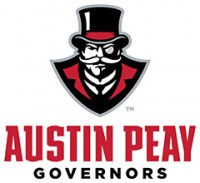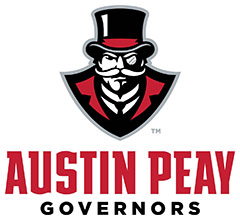 Clarksville, TN – Austin Peay State University junior Nia Gibbs-Francis will represent the school and the Ohio Valley Conference at the 2017 NCAA Student-Athlete Leadership Forum in Washington, D.C.
Each Division I and Division II conference selects student-athletes from active member institutions to represent the conference at the forum. For the OVC, Gibbs-Francis and Belmont's Caleb Corprew will represent the league.
"I hope to network with a lot of different people and see what other schools are doing and see what we can implement," Gibbs-Francis said. "I want to get new ideas about leadership to become a more effective leader."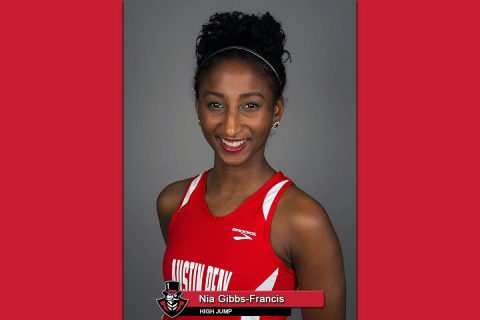 Created in 1997, the Leadership Forum has been a life-changing experience for more than 5,000 student-athletes, many who have grown personally and professionally, gained a new network of peers and friends, as well as felt the rewards and importance of community service.
Student-athletes return from the experience with refined leadership skills, having explored the relationship between personal values, core beliefs and behavioral styles and a thorough understanding of the NCAA as a whole.
An exemplary student-athlete, Gibbs-Francis maintains a 4.0 grade-point average while pursuing her bachelor's degree in social work. A four-time member of the President's List, she was a 2017 Arthur Ashe Jr. Sports Scholar, is the Student-Athlete Advisory Committee Programming Chair for the 2017-18 year and has served as a peer-mentor for incoming student-athletes.
Gibbs-Francis also is involved on-campus in activities outside of athletics. She's worked with Habitat for Humanity and Austin Peay's Social Work Club, in addition to Purpose on Purpose, a new endeavor from former APSU track and field athlete Amia Butler that serves as an on-campus mentoring group for women of color.
"I want us to be role models on campus," she said. "We could do better being engaged in clubs and active on campus to let people know that athletes aren't just jocks."
The 2017 Student-Athlete Leadership Forum will be held November 16th-19th, 2017 in Washington, D.C.