Tennessee vs. #7/8 Georgia
Saturday, September 30th, 2017 | 2:30pm CT
Knoxville, TN | Neyland Stadium | TV: CBS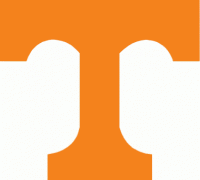 Knoxville, TN – Tennessee renews one of its most exciting SEC East rivalries this week as the Vols host No. 7/8 Georgia on Saturday in Neyland Stadium. The game will feature a 2:30pm CT kickoff on CBS.
Tennessee (3-1, 0-1 SEC) is coming off a 17-13 win over UMass on September 23rd. Junior running back John Kelly ran for 101 yards and one touchdown on 25 carries. Sophomore receiver Brandon Johnson set new career highs with seven receptions for 123 yards. The UT defense logged seven sacks in the win, marking the Vols' most sacks since recording seven sacks against Vanderbilt in 2008.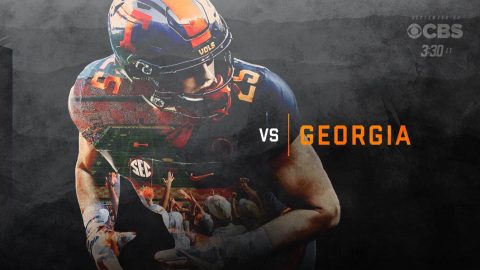 Georgia (4-0, 1-0 SEC) took a 31-3 home win over Mississippi State on September 23rd. UGA ran for 203 yards and two scores and freshman quarterback Jake Fromm finished 9-for-12 for 201 and two passing touchdowns.
UT is receiving votes in the Week 5 Amway Coaches Poll (seven votes) and AP Top 25 (one vote). Georgia is ranked No. 8 in the Amway Coaches Poll and No. 7 in the AP Top 25.
Tennessee-Georgia Rivalry
The Tennessee-Georgia rivalry has been one of the SEC's most exciting matchups in each of Butch Jones' four previous seasons at the helm on Rocky Top. Each of the last four games have been decided by seven points or less.
The Vols have won their last two games against Georgia. In 2015, UT ended a five-game losing streak in the series with a 38-31 win in which Tennessee rallied back from a 21-point deficit to upset the Bulldogs. Last season, Tennessee took a 34-31 victory at Sanford Stadium when Jauan Jennings caught a 43-yard Hail Mary from Joshua Dobbs with time expiring.
Tennessee leads the all-time series, 23-21-2. The Vols are 12-10-1 against Georgia when the game is played in Knoxville.
UT's last win against a top-10 team was in 2006 when the No. 13 Vols beat No. 10 Georgia, 51-33, in Athens.
Tennessee last won three-straight against Georgia in the 1997, 1998 and 1999 seasons.
Vols At Home
Tennessee is 462-124-17 (.780) all-time at Neyland Stadium (since 1921) and 13-3 at home since the start of the 2015 season.
The Vols are 2-0 at home so far this season and 21-9 (.700) in Neyland Stadium under Butch Jones.
Ranked Wins Under Jones
UT has recorded six wins over ranked foes since Butch Jones took over as head coach in 2013. Five of those six have come since 2015. The Vols were 1-22 against ranked teams in the five seasons prior to Jones' arrival.
Two of those wins over ranked teams have come against Georgia. In 2015, the Vols beat No. 19 Georgia, 38-31. In 2016, UT edged No. 25 UGA, 34-31.
SEC Nation at Ayres Hall
The SEC Network's traveling pregame show, SEC Nation Presented by Pilot Flying J, will be in Knoxville this Saturday.
SEC Nation will broadcast live from the Ayres Hall lawn from 9:00am to 1:00am CT. Laura Rutledge hosts the morning show alongside analysts Tim Tebow, Marcus Spears and Paul Finebaum. Lauren Sisler will provide live reports of the sights and sounds of UT's pregame, on-campus scene.
This will be the Volunteers' 11th appearance on the show and fifth time hosting the SEC Nation crew in Knoxville.
The Paul Finebaum Show, which airs from 1:00pm-2:00pm CT on ESPN2 and 2:00pm-6:00pm CT on SEC Network, will also broadcast from Ayres Hall on Friday. Fans are invited to catch all five hours of #FinebaumFriday from the Ayres Hall set.
Checker Neyland
For the fourth-straight season, the fan-led initiative of Checker Neyland will take place for this Saturday's game against Georgia.
Fans are encouraged to wear orange or white, depending on their seat location. To find out if your section is orange or white, go to CHECKERNEYLAND.com and enter your section/row/seat number as it appears on your ticket or CLICK HERE for a seat map. Terrace ticket holders should enter their terrace number (Ter1, Ter2, Ter3, etc.) and do not need to enter a row or seat location. East and West Club ticket holders should enter their club with the respective number (EC1, EC2, WC1, WC2, etc.). UT students can enter their seat as in the section/row/seat number format.
Over the last three seasons, Tennessee fans have created and participated in one of the greatest sights in college football, turning Neyland Stadium into a sea orange and white in UT's iconic checkerboard pattern.
Peyton Manning To Be Honored
Peyton Manning will be honored at halftime on Saturday by the National Football Foundation. The midfield ceremony will serve as the NFF's official "on-campus-salute" of Manning's selection to the College Football Hall of Fame.
Per Manning's request, some of UT's living College Football Hall of Famers will join him at the recognition and at the Vol Walk, which will begin at 2:15pm CT at the Torchbearer statue on Volunteer. The VFLs include: Doug Dickey, Frank Emmanuel, Phillip Fulmer, Bob Johnson, Chip Kell, Steve Kiner, Johnny Majors and John Michaels (represented by his daughter).