APSU Sports Information

Clarksville, TN – Fighting through the rain and mud, the Austin Peay State University women's soccer team twice came back from a one-goal deficit collecting a draw against UT Martin, Sunday.
The match was moved up due to weather conditions, but that didn't stop the rain from hounding players during the opening 45 minutes.
«Read the rest of this article»

Nashville, TN – The upcoming segment of Tennessee's statewide fall Canada goose season will run October 14th-31st, 2017 while the northwest Canada goose zone dates are October 14th-18th, 2017.
The northwest Canada zone includes Lake County, Obion County, and Weakley County, and portions of Dyer County and Gibson County. The statewide zone is all counties and portions of Dyer and Gibson counties not included in the northwest zone.
«Read the rest of this article»

Clarksville, TN – Clarksville Area Ministerial Association and Trinity Episcopal Church will host an ecumenical memorial vigil with local churches at 6:00pm on Tuesday, October 10th, 2017 at Trinity Episcopal Church, 317 Franklin Street, Clarksville, TN.
All members of the community are invited to attend this service which will remember the victims of the Las Vegas, NV tragedy.
«Read the rest of this article»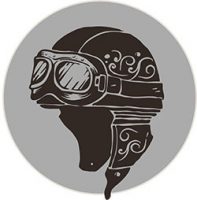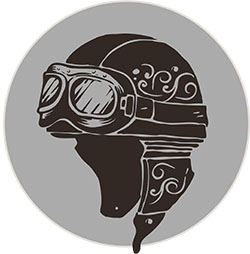 Clarksville, TN – Every biker wants to ride the legendary Route 66. Many of you have, and if you're like me, you have it on your bucket list. Two friends of mine recently completed that trek, logging nearly 5,000 miles before they got home.
David Bearden and Matt Moriarty have been friends for nearly 30 years. They're both veteran bikers who share the love of the open road and plenty of "wind therapy." They began planning their wild west trip nearly two years ago and like most adventures, it began with a simple, "we should do this."
Riding along Route 66 was just the beginning of their 3 week adventure. They visited the world's largest Mcdonalds, the Route 66 Museum, and had dinner at The Big Texan, a legendary steak house.
«Read the rest of this article»

Nashville, TN – Farms and farmers markets across Tennessee are filled with irresistible autumn décor, much of which is delicious. Choosing edible pumpkins and hard squashes helps make the most of autumn produce purchases.
Most pumpkins are edible, but don't try to use a pumpkin as a lantern one day and then use it for cooking the next. Pumpkin should be cooked the day it's cut.
«Read the rest of this article»
APSU Sports Information

Spartanburg, S.C. – The Austin Peay State University women's team did not drop a single match as they combined for a 15-0 record during the annual USC Upstate Invitational tournament, Saturday.
The Governors, who were competing in their first tournament since a stellar showing at the APSU Fall Invitational in early September, played a pair of opponents due to the threat of inclement weather on Sunday.
«Read the rest of this article»
Circulation: Cardiovascular Genetics Journal Report
Dallas, TX – The public should be consulted before gene editing is used to treat human embryos, according to a survey of scientists published in the American Heart Association's journal Circulation: Cardiovascular Genetics.
"Early studies with human embryos have established the feasibility of human germline genome editing but raise complex social, ethical and legal questions," said Kiran Musunuru, M.D., Ph.D., MPH, lead survey author and an associate professor of cardiovascular medicine and genetics at the Perelman School of Medicine at the University of Pennsylvania in Philadelphia.
«Read the rest of this article»
Written by Laurie Cantillo / Dwayne Brown
NASA Headquarters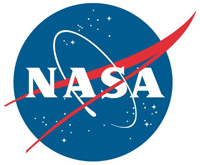 Washington, D.C. – NASA's longest-lived mission to Mars has gained its first look at the Martian moon Phobos, pursuing a deeper understanding by examining it in infrared wavelengths.
The Thermal Emission Imaging System (THEMIS) camera on NASA's Mars Odyssey orbiter observed Phobos on September 29th, 2017. Researchers have combined visible-wavelength and infrared data to produce an image color-coded for surface temperatures of this moon, which has been considered for a potential future human-mission outpost.
«Read the rest of this article»