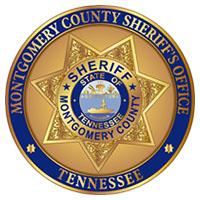 Clarksville, TN – The Montgomery County Sheriff's Office will be conducting a child safety event this Saturday, October 13th, 2017. Deputies will inspect car seats and provide fingerprint ID kits for children of all ages.
The event will be at Publix at 1490 Tiny Town Road from 2:00pm to 4:00pm.
A Certified Child Passenger Safety Technician will be on-hand to inspect and help properly install car seats and booster seats.
Technicians can also guide consumers about choosing the right car seat for their child, the importance of registering that car seat with its manufacturer, and what to expect if the seat is subject to a safety recall.
Reserve deputies will be on hand to provide a fingerprint and photo ID kits for children. Parents may also bring a disc or jump drive to save the information digitally.