APSU Sports Information

Nashville, TN – This was the only way it could end.
After a heart-rending loss to Tennessee State on a last-second play a year ago, the only possible way to exorcise those demons was to stand tall and fend off the Tigers in the exact same scenario this season.
And that's exactly what Austin Peay State University football did Saturday night in Ohio Valley Conference play at Nissan Stadium, making a late score stand up in a 21-17 victory—Austin Peay's first against Tennessee State since 2011.
«Read the rest of this article»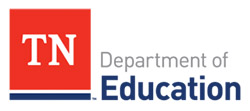 Nashville, TN – Tennessee Department of Education Commissioner Candice McQueen announced the results from the second year of the Read to be Ready Summer Grant Program, which provides funding to educators to lead tuition-free, literacy-focused summer camps for students in need across the state. In 2017, about 8,000 rising first, second, and third grade students—7,500 more students than last summer—gained critical reading skills and increased in their motivation to read.
«Read the rest of this article»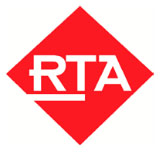 Nashville, TN – Steve Bland, C.E.O. of the Regional Transportation Authority of Middle Tennessee, will update interested Montgomery County citizens on the nMotion Strategic Plan for regional transportation and discuss transportation and mobility options for Montgomery County.
The event will take place 7:30am Thursday, November 9th, 2017 in the Franklin Room of the F&M Bank Building, 50 Franklin Street, Clarksville, TN 37040.
«Read the rest of this article»
Tennessee Athletics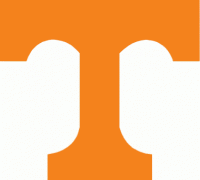 Knoxville, TN – Tennessee grabbed an early lead over South Carolina, fell behind late and came up two yards short of a furious last-second rally, dropping a 15-9 decision Saturday afternoon in front of a crowd of 98,104 at Neyland Stadium.

Redshirt freshman Jarrett Guarantano, making his first start at quarterback, guided the Vols 73 yards in the final one minute, 13 seconds without a timeout. He and his teammates came up just short of an incredible comeback, as UT (3-3/0-3 SEC) was unable to connect on three pass attempts from the two-yard line.
«Read the rest of this article»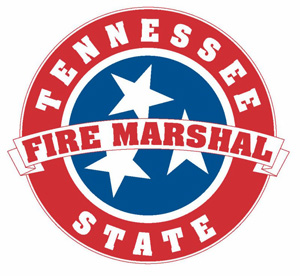 Nashville, TN – Consumers might know them as haunted houses or haunted mansions. But in Tennessee, they're called Special Amusement Buildings – and they have their own set of regulations.
As the Halloween season ramps up, the Tennessee State Fire Marshal's Office (SFMO) reminds consumers that safety features at Special Amusement Buildings are in place to help protect visitors and eliminate real-life scares.
«Read the rest of this article»
APSU Sports Information
Clarksville, TN – Contests against Clemson, Kansas State, Ole Miss and Vanderbilt highlight the 2018 Austin Peay State University baseball schedule, released Friday.
Under head coach Travis Janssen, who enters his third season at Austin Peay, the Governors will face a 56-game slate beginning February 16th against Maryland-Eastern Shore at Raymond C. Hand Park.
«Read the rest of this article»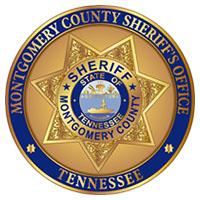 Clarksville, TN – The Montgomery County Sheriff's Office (MCSO), the Clarksville Police Department (CPD), and the Tennessee Highway Patrol (THP) in conjunction with the Tennessee Highway Safety Office (THSO), Montgomery County Driver Safety Office (MCDSO), and the District Attorney's Office are launching a safe driving initiative for Montgomery County.
Part of this initiative will include the use of a large bus provided by THP to transport law enforcement as they observe motorists for traffic violations.
«Read the rest of this article»
Clarksville, TN – Citizens are being encouraged to get involved in the process to implement a police body-worn camera program in the City of Clarksville.
The City has been awarded a $337,500 grant from the U.S. Department of Justice to begin equipping Clarksville Police Department officers with body-worn cameras.
«Read the rest of this article»
Dallas, TX – New data from the Centers for Disease Control and Prevention's (CDC) National Health and Nutrition Examination Survey (NHANES) indicate the adult obesity rates in the United States are now a staggering 40 percent while youth obesity rates grew to 20 percent for 12-to-19-year-olds.
An all-time high, these rates and the persistent disparities across different race-ethnicity groups further elevate public health concerns about how our nation can prevent and reduce obesity.
«Read the rest of this article»
Written by Dwayne Brown
NASA Headquarters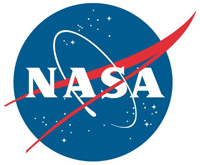 Washington, D.C. – A new NASA study provides space-based evidence that Earth's tropical regions were the cause of the largest annual increases in atmospheric carbon dioxide concentration seen in at least 2,000 years.
Scientists suspected the 2015-16 El Nino — one of the largest on record — was responsible, but exactly how has been a subject of ongoing research. Analyzing the first 28 months of data from NASA's Orbiting Carbon Observatory-2 (OCO-2) satellite, researchers conclude impacts of El Nino-related heat and drought occurring in tropical regions of South America, Africa and Indonesia were responsible for the record spike in global carbon dioxide.
«Read the rest of this article»