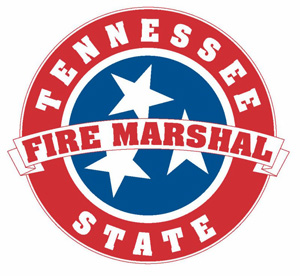 Nashville, TN – Consumers might know them as haunted houses or haunted mansions. But in Tennessee, they're called Special Amusement Buildings – and they have their own set of regulations.
As the Halloween season ramps up, the Tennessee State Fire Marshal's Office (SFMO) reminds consumers that safety features at Special Amusement Buildings are in place to help protect visitors and eliminate real-life scares.
"Special Amusement Buildings have a greater inherent risk than typical buildings because of their settings, scenery, low lighting and obstructed pathways," said Tennessee Department of Commerce & Insurance Deputy Commissioner Gary West.
"When visiting a haunted house amusement house, always be aware of your surroundings and on the lookout for safety features that can make the difference during a real-life emergency," stated West.
State regulations define a Special Amusement Building as the following: A building that is temporary, permanent or mobile that contains a device or system that conveys passengers or provides a walkway along, around or over a course in any direction as a form of amusement arranged so that the egress path is not readily apparent due to visual or audio distractions or an intentionally confounded egress path, or is not readily available because of the mode of conveyance through the building or structure.
When visiting a haunted house style amusement house, always keep these safety guidelines in mind:
Only attend a haunted house that has an automatic fire sprinkler system.
Exit signs must be installed at required exit access doorways.
An outdoor venue is typically safer than an indoor venue.
Only licensed operators should operate any pyrotechnical flame effect.
Haunted houses are created to disorient. Don't forget about safety. Always look for the nearest exit and use it in case of an emergency.
An emergency voice/alarm communication system, which can serve as a public-address system, shall be installed.
Report any violations of these rules or any dangerous activity you might see to the State Fire Marshal's Office or local code enforcement officials.
Note: The SFMO is involved in the review and inspection of facilities that have a calculated occupant load of 300 or more. Exempt jurisdictions are authorized to adopt and enforce their own building and fire codes which in some cases might be more stringent.
The following jurisdictions (cities and counties) are exempt:
Alcoa, Athens, Bartlett, Brentwood, Bristol, Chattanooga, Clarksville, Collierville, Columbia, Cookeville, Dyersburg, Franklin, Gallatin, Gatlinburg, Goodlettsville, Hendersonville, Jackson, Johnson City, Kingsport, Knox County, Farragut, Knoxville, Lebanon, Madison County, Maryville, Memphis/Shelby County, Millington, Montgomery County, Murfreesboro, Mt. Juliet, Nashville/Davidson County (Oak Hill, Belle Meade, Forest Hills, Berry Hill, & Lakewood not included), Oak Ridge, Paris, Pigeon Forge, Sevierville, and White House.
Check with your local building officials if you have questions before you visit a haunted house.