Clarksville, TN – The armed suspect who barricaded himself in a residence on Commerce Street is now in Clarksville Police custody. The seventeen-hour standoff ended with a tactical team entry into the house shortly after 4:00am Tuesday, October 17th, 2017.
The suspect was arrested on a charge of reckless endangerment. CPD Officers obtained an arrest warrant Monday afternoon, a few hours into the incident.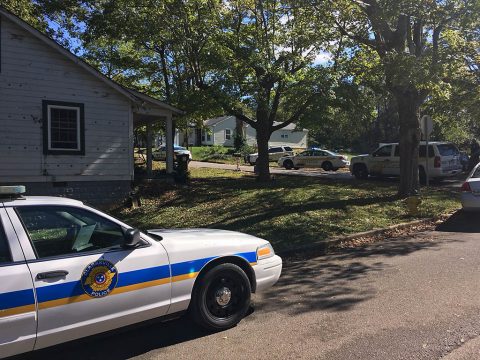 No rounds were fired by police at any time during the lengthy standoff other than tear gas rounds.
The scene is secure and surrounding streets have been reopened.
No additional information is anticipated to be released until the ongoing investigation is more conclusive.