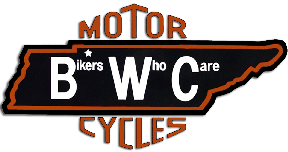 Clarksville, TN – The good folks from Bikers Who Care are back with their 15th Annual Bikers Who Scare Haunted House.
BWC member Steve Eckart says this year's scare fest is bigger and better than ever, with lots of new rooms and more live actors.
"We are a 100% volunteer organization, and all the money we raise goes to BWC Children's Charities," Eckart said. "We love doing this, and we have hundreds of people go through here each weekend. It just gets bigger every year."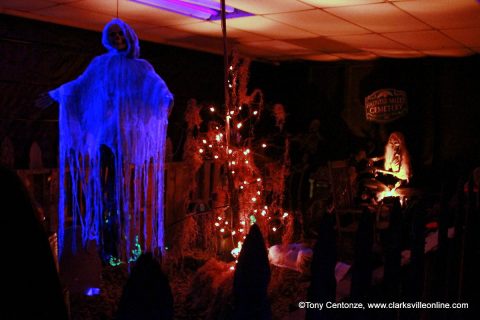 BWC's haunted house is once again located downtown at 607 North First Street in the former C & M Supply Company building. The location provides easy access and ample parking. It also gives BWC the space they need to continue expanding.
"This year, we have changed the overall layout, and several things in the individual rooms,"Eckart said. "There are only a few rooms that have stayed the same from previous years. We are especially proud of how many live actors we have participating this year. There are more than 100 performers in the house, and that includes BWC members as well as a lot of our friends and family members.
"Each room is different, and you will find live action in every one of them. All our tours are guided so we can communicate to our actors when to lay back or when to go all out. That makes this an experience that really is friendly for all ages."
The Bikers Who Scare 15th Annual Haunted House will be open on the following dates, October 20th, 21st, 27th, 28th, and Halloween night October 31st. Admission is $15.00 and all proceeds benefit BWC Children's Charities. For more information, go to www.BikersWhoCare.org
Photo Gallery