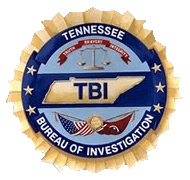 Nashville, TN – The Tennessee Bureau of Investigation's Drug Investigation Division (DID) is urging public caution, especially among recreational drug users, following recent evidence submissions to two TBI crime laboratories.
Several sample of cocaine, submitted by law enforcement agencies in Middle Tennessee and East Tennessee in recent months, also tested positive for fentanyl, a powerful, narcotic painkiller, or one of its dangerous analogs.
Previously, fentanyl had primarily been identified in samples of heroin or in clandestine pills compounded to resemble legitimate prescription opioids.
The recent submissions mark the first time samples of cocaine have tested positive in a TBI laboratory for fentanyl.
The investigation into the origins of the submitted samples remains active and ongoing by the local law enforcement agencies.
"For some time now, we've warned about the dangers surrounding fentanyl for those struggling with opioid or prescription drug addiction," said T.J. Jordan, Assistant Director of the TBI's Drug Investigation Division. "This submission, however, changes the game. It proves the serious risk now also applies to recreational drugs beyond opioids. To be blunt: What you might buy and use, thinking it's a good time, could cost you your life."
In certain doses, fentanyl can be 50 to 100 times as potent as morphine. The drug doesn't necessarily need to be ingested to have an effect. It can absorb through the skin, so touching the substance can quickly put an individual at risk of opioid overdose.
The submission of substances submitted to TBI's laboratories testing positive for fentanyl and its analogs continues to increase. In 2013, the TBI processed just 12 samples that tested positive for fentanyl. In 2016, the TBI's Forensic Scientists tested 209 samples that tested positive for fentanyl or one of its analogs. With more than two months remaining in 2017, lab submissions of samples testing positive for fentanyl or one of its analogs total 320.
"Drug dealers don't care about the lives of their customers. They only care about making money," said TBI's Tommy Farmer, who oversees the Tennessee Dangerous Drugs Task Force. "What you think might be high-quality cocaine may very well have been cut with any number of substances, some of them potentially deadly. Why take the risk with something that could kill you?"
Anyone struggling with drug addiction issues should contact the Tennessee REDLINE at 1.800.889.9789.