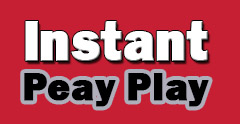 Clarksville, TN – Another week, another big win for the Austin Peay State University Governors football team, the same team that after ending the longest losing streak in the nation earlier this season has continued to build as one of the nation's best turnarounds in the NCAA in 2017.
This past Saturday, October 21st, the Govs (5-3, 4-1 OVC) defeated Southeast Missouri, 38-31, at Fortera Stadium to not only pick up a homecoming victory for its fans and alumni, but its fifth victory of the season – marking just the fourth time by an APSU football team has reached at least five victories in a campaign since 1991.
But you must go even further back in APSU history to see a run like the one the Govs are currently on.
Austin Peay has been winners in five of its last six contests, the best such run by the Govs since the 1980 football team ran off six straight wins on its way to a 7-4 record.
That 1980 team also finished the season tied for second in the OVC standings, a spot this year's team currently holds with three conference games left on the schedule.
But back to the national picture for the Govs this season.
During the 2016 football season, there were 17 FCS teams across the country that won two games-or-less, including the Governors and Delaware State, who finished the season winless.
Of those 17 teams with two-or-fewer wins last season, only four (Elon, Western Carolina, Central Connecticut and Sacramento State) have joined the Governors in posting winning seasons up to this point in 2017.
Of those four other teams, only Elon and Western Carolina have posted more wins this season (six) than the Govs (five), but both of those teams are currently at a plus-four in wins compared to 2016, with each having posted a 2-9 record last season, while Austin Peay is at a nation-best plus five in wins this season after an 0-11 mark in 2016.
But as amazing as this season has been for the Governors there are still four weeks left, including three more OVC contests versus Eastern Kentucky, Tennessee Tech and Eastern Illinois – with a change to post its best finish in the conference standings in over a decade.
The Govs also have a chance to win the Sgt. York Trophy for the first time since its inception in 2007.
The Govs did tie for the trophy championship in 2007, but Tennessee State took home the trophy with the head-to-head win over the Govs that season.
While this year has been a season to remember for the Govs there is still a lot of season left — and a lot of things yet to accomplish – and the way this team is playing and believing in themselves right now don't count them out of anything.
About Chris Austin
Chris Austin is a graduate of Clarksville High School and Austin Peay State University.

Chris is a former Head Softball Coach for APSU, and assistant basketball coach for CHS.

Chris has worked at the Leaf-Chronicle, and WJZM News/Talk/Sports radio. Has also worked at the Sports Information Department at APSU, and has covered championship events for the Ohio Valley Conference and NCAA.

Chris is an avid sports fan and can be found at most Austin Peay State University sports events.

Web Site: http://www.clarksvillesportsnetwork.com
Email:
Sections
Sports
Topics
APSU, APSU Athletics, APSU Football, APSU Fortera Stadium, APSU Men's Football, APSU Sports, Austin Peay, Austin Peay State University, Central Connecticut, Clarksville TN, Delaware State, Eastern Illinois, Eastern Kentucky, Elon, FCS, Governors, Govs, NCAA, Ohio Valley Conference, OVC, Sacramento State, Saturday, Sgt. York Trophy, Southeast Missouri, Tennessee State, Tennessee Tech, Western Carolina