Clarksville, TN – The City of Clarksville does not designate a time or rules for traditional Halloween trick or treating, except that the city's regular curfew law for minors remains in effect.
"This year Halloween falls on Tuesday, October 31st, and City government expects families to enjoy the event as they choose," said Richard V. Stevens, Communications Director for the City of Clarksville.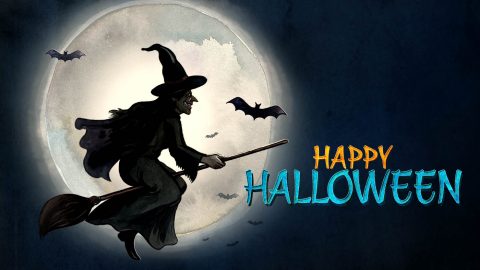 "During an extreme weather event or in response to some specific public safety concern the city might choose to issue an advisory, but that would be an exception. No special advisory has been issued or discussed so far this year. For now City government simply advises citizens to be safe, have fun, and enjoy Halloween,"stated Stevens.
A curfew has been part of the City's code for many years, and will be in effect as usual on Halloween.
The curfew prohibits minors 15 and younger to be on the streets or in public places from 11:00pm to 6:00am, and the curfew for minors 15-18 is 1:00am to 6:00am. The provisions do not apply to a minor accompanied by a parent, guardian, or other adult person having the care and custody of the minor, or where the minor is on an emergency errand or legitimate business.
As an alternative opportunity for trick-or-treating, the Clarksville Parks and Recreation Department hosts Fright on Franklin, an annual Halloween celebration in downtown Clarksville. This year's Fright on Franklin will be from 3:00pm-6:00pm Saturday, October 28th.