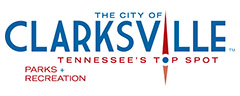 Clarksville, TN – Clarksville Parks and Recreation held its annual Floating Pumpkin Patch at New Providence Swimming Pool Saturday, October 21st, 2017.
They advertise the event with a question, "Tired of searching those dusty fields for your perfect pumpkin?" The event offers kids a chance to hunt for their pumpkin as it floats in a pool. Then, once they have found "the one", they can go over to the decorating table and customize it with their unique finishing touches.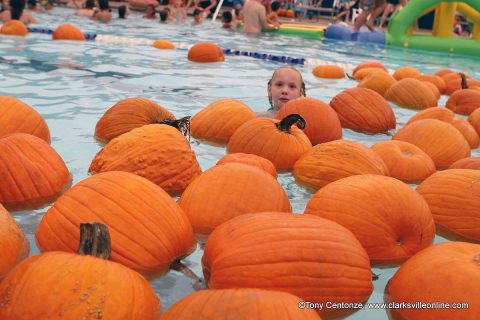 Kimberly Gilbert, Clarksville Parks and Recreation's Aquatic Superintendent shared her thoughts about the much anticipated day at the pool.
"This is our fourth year of the Floating Pumpkin Patch," Gilbert said. "We have some carnival games, face painting, and inflatables outside. Inside, we have the floating pumpkin patch and a decorating station for them to enjoy.
"We are expecting between 300 and 400 kids again this year. It's a great event and the kids absolutely love it. This is a great alternative for some of the families who don't have the opportunity to go to a real pumpkin patch."
The pool remained open for recreational swim throughout the event, which lasted from 2:00pm – 5:30pm. Later, from 7:00pm – 10:30pm, New Providence Swimming Pool became the site of Parks and Recreation's annual Haunted Swim.
Gilbert says that information on all upcoming events can be found at the Clarksville Parks and Recreation website, www.cityofclarksville.com
Photo Gallery
About the Clarksville Parks and Recreation Department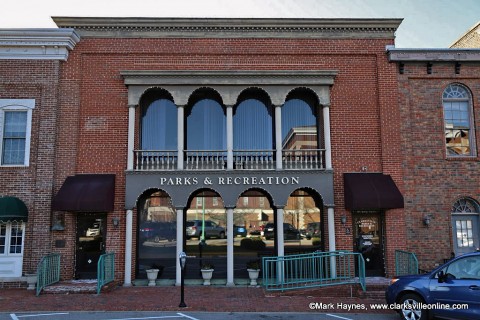 The mission of the Clarksville Parks and Recreation Department is to provide a variety of positive recreational experiences to enhance life values for individuals, families, and our diverse culture.
The Clarksville Parks and Recreation Department offers a wide variety of recreational facilities and activities for all ages, maintains more than 700 acres of parks and facilities, provides 22 park facilities that offer a variety of amenities, including playgrounds, picnic areas, walking trails and pavilions or picnic shelters and maintains three community centers with year-round programming for youth, adults and seniors, as well as four public swimming pools
The Clarksville Parks and Recreation Department is located at 102 Public Square, Clarksville.
To learn more call 931.645.7476.