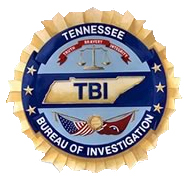 Nashville, TN – The Tennessee Bureau of Investigation has a new addition to the state's 'Top 10 Most Wanted' list: Ricardo Lamont Murray, Jr., of Nashville.
Murray (DOB 2-7-98) is wanted by the Robertson County Sheriff's Office and the Tennessee Bureau of Investigation to face charges of Homicide, Aggravated Robbery, and Theft resulting from an incident in Cedar Hill on October 24th, during which authorities believe Murray fatally shot a man, Jonathan Outlaw, who was attempting to sell him a vehicle.
«Read the rest of this article»
APSU Sports Information

Clarksville, TN – Austin Peay State University women's soccer team travels down I-24 to begin its postseason run against Southeast Missouri in the opening round of the Ohio Valley Conference Tournament, 5:30pm, Friday in Nashville at E.S. Rose Park.
The Govs managed the must-win scenario Sunday with poise and confidence, scoring two second-half goals in the Governor victory versus Morehead State. The win secured Austin Peay the eighth seed in the OVC Tournament.
«Read the rest of this article»

Clarksville, TN – One of the missions of Austin Peay State University's Center for Service-Learning & Community Engagement is to keep things local.
From its S.O.S. Food Pantry that takes donations and makes them available for needy students to its Victory Gardens and egg-producing chickens that generate fresh food, the Center has a keen interest in taking care of its own.
«Read the rest of this article»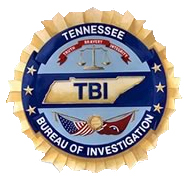 Nashville, TN – An investigation by Special Agents with the Tennessee Bureau of Investigation and Tennessee Fire Investigation Service has resulted in the indictment, arrest of Jeffrey Neely, a Captain with the Metro-Nashville Fire Department, on Arson and Insurance Fraud charges.
On September 7th, 2017, TBI began an investigation into the September 5th fire that occurred at the residence located at 1055 White Bluff Road in White Bluff, TN.
«Read the rest of this article»
Clarksville mourns passing of man who led Fire Department from 1985-99
Clarksville, TN – Fire Chief Gordon Eugene Keel, who served the citizens of Clarksville for 47 years as a firefighter and Fire Department leader, died Tuesday, October 24th, 2017, at his home in Port Royal, TN. He was 87.
Clarksville Fire Rescue Chief Mike Roberts, who was hired, trained and promoted into department leadership by Chief Keel, spoke with fondness and respect for his mentor on Wednesday.
«Read the rest of this article»

Clarksville, TN – On October 20th, 2017 thru October 21st, 2017 between the hours of 8:00pm and 4:00am, the Clarksville Police Department, Tennessee Highway Patrol, and Montgomery County Sheriff's Office conducted a DUI Checkpoint and saturation patrol to find and remove impaired drivers from the streets of Clarksville.
During this time, there were 66 vehicles through the checkpoint and 90 charges.
«Read the rest of this article»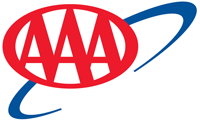 Tampa Bay, FL – The average price at the pump has fallen for 15 of the last 20 days, for a total savings of seven cents per gallon.
The national average currently sits at $2.46 per gallon, which is one cent less than one week ago, 12 cents less than one month ago and 24 cents more year-over-year. The national average is down 17 cents per gallon versus the 2017 peak price reached in September ($2.67).
«Read the rest of this article»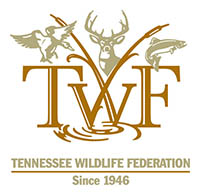 Nashville, TN – Tennessee Wildlife Federation's Hunters for the Hungry program is open for the season. Participating deer processors throughout the state are now accepting donations of whole deer to feed local families in need.
This year, more than 80 deer processors in 66 counties are accepting deer donations. In Montgomery County that includes Hunters Harvest Processing. Contact information and additional processors in neighboring counties may be found by visiting tnwf.org/processors.
Hunters for the Hungry is a unique program providing healthy protein to hungry Tennesseans.
«Read the rest of this article»

Clarksville, TN – There is a psychological phenomenon, known as imposter syndrome, that reflect the belief that a person is inadequate or lacking in the skills to complete a task — the fear that your lack of preparation will be exposed when put to the test.
Austin Peay State University senior physics major Joshua Allen briefly understood that feeling when he began his summer Research Experience for Undergraduates (REU) program at Princeton University, but any fears he may have internalized quickly vanished when he began work at the Ivy League institution's Princeton Center for Complex Materials (PCCM).
«Read the rest of this article»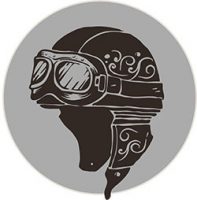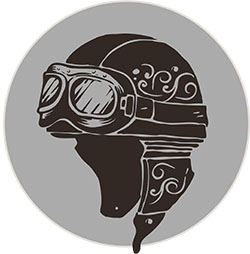 Clarksville, TN – I just returned from an amazing weekend in one of the most spectacular places on earth, the Smoky Mountains. There's not a biker on the planet who either hasn't been there, or has it on their bucket list.
Does the Tail of the Dragon ring a bell?
I was asked to join a friend on this trip, Jay Christopher, who is a local firefighter and a very experienced biker. I jumped at the opportunity, as he and I both love to ride, and ride, and ride, taking very little time for anything else. Cheap hotels, good food, a good night's sleep, then up and at 'em bright and early.
«Read the rest of this article»