APSU Sports Information

Orlando, FL – Kyran Moore scored two touchdowns and amassed 363 all-purpose yards as Austin Peay State University's football team gave nationally-ranked UCF all it could handle before falling 73-33 in a nonconference tilt, Saturday, at Spectrum Stadium.
Moore's 363 all-purpose yards is the best performance in the FCS this season and the third best in all of Division I. He opened his assault with a 74-yard pass reception from Jeremiah Oatsvall that set up the Govs second touchdown and was the longest pass play this season.
«Read the rest of this article»
Tennessee Unemployment Rates Drop in Each County amid Historic Statewide Unemployment Rate

Nashville, TN – Tennessee Governor Bill Haslam and Department of Labor and Workforce Development Commissioner Burns Phillips announced that in September 2017, for the first time ever, below 5 percent in every county across the state. This is the second consecutive month rates have declined in each of Tennessee's 95 counties.
September also marked the fourth consecutive month Tennessee experienced a historic low statewide unemployment rate.
«Read the rest of this article»
APSU Sports Information
Edwardsville, IL – Austin Peay State University's volleyball team rallied from a two-set deficit to win a five-set (23-25, 22-25, 25-20, 25-20, 15-8) Ohio Valley Conference decision against SIU Edwardsville, Saturday afternoon at the Vadalabene Center.
Austin Peay (23-4, 11-1 OVC) dropped the first two sets of a match for only the fourth time this season and had fallen into a 12-7 deficit in the third set.
«Read the rest of this article»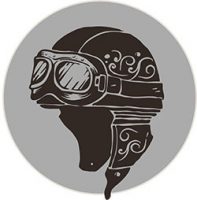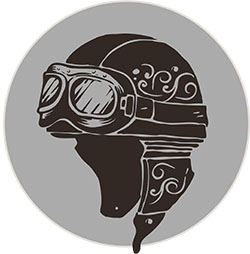 Clarksville, TN – I spent another weekend in the great Smoky Mountains this past weekend, not so much for riding my Harley, but to ride my Harley with friends and family.
The family were 3 cousins who hadn't seen each other for over thirty years. Family who had lost touch and finally were able to connect. And it was the motorcycle that made that connection happen.
Jay and Roy hadn't seen Diann for years, and she was coming to Tennessee to ride the Smoky Mountains. To get back up after falling on the Tail of the Dragon. To hang out with her cousins she hadn't seen for so long.
«Read the rest of this article»
Written by Sgt. Neysa Canfield
101st Sustainment Brigade, 101st Airborne Division (AA) Public Affairs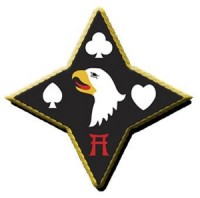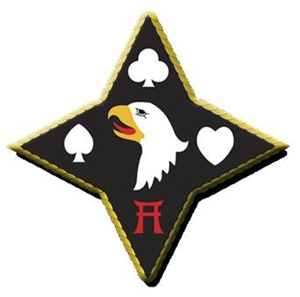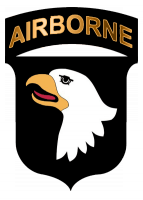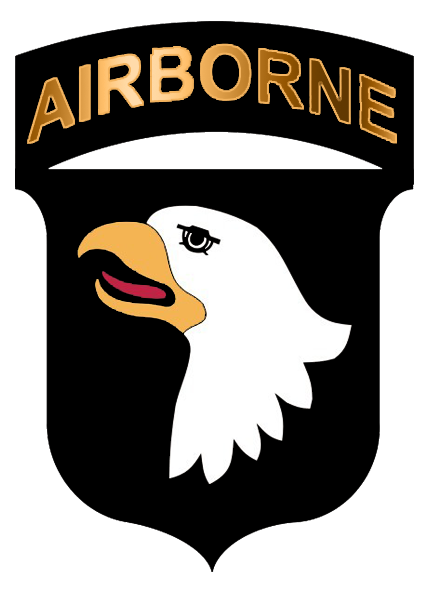 Fort Campbell, KY – The 101st Airborne Division (Air Assault) Sustainment Brigade "Lifeliners," 101st Abn. Div., welcomed 887th Engineer Support Company to the brigade with an activation ceremony on October 20th, 2017 at Fort Campbell.
The ceremony, which is an Army tradition, symbolizes the beginning or continuation of a unit's history by unfurling the unit's guidon.
The company, which has history on Fort Campbell, was deactivated in January of 2015 when it was part of the 2nd Brigade Combat Team, 101st Abn. Div.
«Read the rest of this article»
Saunders, Anderson applauded for decades of service

Clarksville, TN – Amid a boisterous crowd of police officers and family members, Clarksville Police proudly celebrated the retirement Friday of two long-serving and respected members of the City's law enforcement team.
Clarksville Police Chief Al Ansley and Clarksville Mayor Kim McMillan presented Certificates of Retirement to Sgt. Cheryl Anderson, who served the department for 30 years, and Sgt. Timothy Saunders, who served for 28 years. They both are retiring effective November 1st, 2017.
«Read the rest of this article»
State's top 88 football seniors to play December 8th at APSU's Fortera Stadium

Clarksville, TN – The 2017 Toyota East-West Football All-Star Classic will be held in Clarksville, Tennessee at Austin Peay State University's Fortera Stadium on Friday, December 8th, 2017.
The All-Star Classic is organized by the Tennessee Athletic Coaches Association (TACA) and is made up of the state's top 88 senior football players who are selected from more than 400 nominations.
«Read the rest of this article»
Clarksville, TN – The Spooky Special is back for another Spooky Tour.
The Halloween-adorned bus will run the streets of Clarksville, offering free rides on Monday, October 30th and Tuesday, October 31st.
«Read the rest of this article»
APSU Sports Information

Nashville, TN – With wind swirling on the pitch and clouds threatening to pour rain on the second first-round match of the 2017 Ohio Valley Conference Soccer Tournament, Austin Peay State University women's soccer team fell in an aggressive match against Southeast Missouri Friday night.
The Governors came out strong playing with the wind at their backs and controlling possession through the midfield.
«Read the rest of this article»
Written by Elyssia Widjaja
NASA-Jet Propulsion Laboratory News Office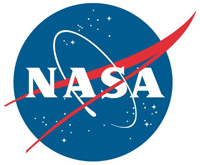 Pasadena, CA – Minerals containing water are widespread on Ceres, suggesting the dwarf planet may have had a global ocean in the past. What became of that ocean? Could Ceres still have liquid today? Two new studies from NASA's Dawn mission shed light on these questions.
The Dawn team found that Ceres' crust is a mixture of ice, salts and hydrated materials that were subjected to past and possibly recent geologic activity, and that this crust represents most of that ancient ocean.
«Read the rest of this article»