APSU Sports Information

Clarksville, TN – With the Austin Peay State University Men's Basketball exhibition opener against Sewanee looming, Saturday, APSU's athletics department still has basketball season ticket packages available for the 2017-18 season.
«Read the rest of this article»
APSU Sports Information

Brentwood, TN – Two Austin Peay State University women's soccer players earned Ohio Valley Conference hardware for their 2017 performances, the conference announced Thursday, November 2nd, 2017.
Senior Kirstin Robertson was named to the First-Team All-OVC, and freshman Morgan Drawdy was named to Second-Team All-OVC as well as the All-Newcomer team.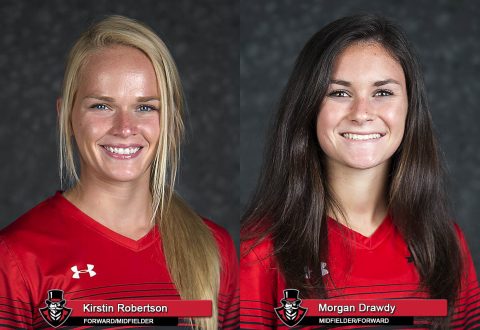 «Read the rest of this article»
City Employees have a Field Day to aid United Way Campaign
Clarksville, TN – City of Clarksville employees competed Thursday in the Field Day Games as part of the annual United Way "Be a Game Changer" Campaign.
Eight six-member teams from across City Government gathered at the Wilma Rudolph Events Center to battle it out in nine whacky events, including the Ping Pong Shake, Elephant March and Balloon Pop.
«Read the rest of this article»
Austin Peay at Tennessee Tech
Saturday, November 4th, 2017 | 1:30pm CT
Cookeville, TN | Tucker Stadium | ESPN3
Clarksville, TN – In the last of three Sgt. York Trophy games this season, the Austin Peay State University football team will square off with Tennessee Tech looking to clinch the program's first series win.
Kickoff is slated for 1:30pm, Saturday, November 4th, 2017 at Tucker Stadium in Cookeville Tennessee.
«Read the rest of this article»

Clarksville, TN – On Wednesday, November 1st, 2017 around 11:00pm, CPD Officers responded to a stabbing which had already occurred in the area of Golden Drive.
When officers arrived they found a 35 year old man who had sustained knife wounds to his arm and stomach. The investigation uncovered the 35 year old and his girlfriend had given Dalton Lawrence a ride to a Golden Drive house to hang out with friends.
«Read the rest of this article»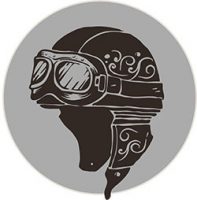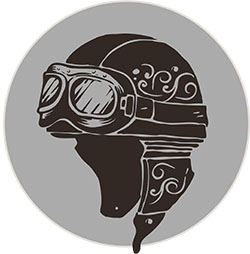 Clarksville, TN – When I first started riding a couple of years ago, I couldn't wait to hit the road. There's something about traveling on a motorcycle, alone, with just me, the motorcycle, and God's beautiful creation. Within a couple of months of owning my first bike, I took off for Texas. One of my dearest friends and mentors lives near San Antonio, and I couldn't wait to get out there and show him my new bike, and of course, ride the amazing Texas back country.
When I returned, I had several friends call me and tell me how "proud" and "amazed" they were about my trip. I didn't understand what the big deal was. I've traveled many miles by myself and didn't think anything about doing it on a bike.
«Read the rest of this article»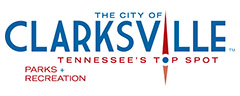 Clarksville, TN – Eric Yow and his team from Clarksville Zombie Hunters hosted its Second annual Zombie Run at Liberty Park on Saturday, October 28th, 2017, which this year evolved into a Zombie Chase Race.
"This is our 4th year in business," Yow said. "We started in 2014 on a relatively small scale, and it has just exploded. Now, we have eight attractions at one location, like the zombie paint ball hay ride, which takes you through zombie infested woods. There is a turret-mounted paint ball gun, and you can literally shoot zombies in the face."
«Read the rest of this article»
Tennessee vs. Southern Miss
Saturday, November 4th, 2017 | 6:30pm CT
Knoxville, TN | Neyland Stadium | TV: SEC Network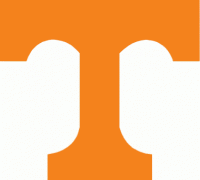 Knoxville, TN – Tennessee will play Southern Miss on Saturday, November 4th at Neyland Stadium in the Vols' 94th Homecoming game. Kickoff is slated for 6:30pm CT on SEC Network.
Tom Hart (play-by-play) and Jordan Rodgers (analyst) will be in the booth and Cole Cubelic will report from the sidelines. Vol Network radio affiliates will have a live audio broadcast with Bob Kesling, Tim Priest and Brent Hubbs. Sirius Channel 134 and XM Channel 191 will also carry a live audio broadcast.
«Read the rest of this article»

Montgomery County, TN – Clarksville-Montgomery County School Bus 01-104 caught fire on Southside Road early Thursday morning, November 2nd, 2017, as it was stopping to pick up students who attend Montgomery Central Middle School and Montgomery Central High School.
No students were injured during the incident.
«Read the rest of this article»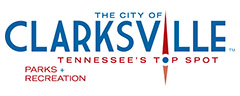 Clarksville, TN – More than 90 kids showed up for the 2nd annual Super Hero Party at Burt-Cobb Community Center on Thursday, October 26th, 2017.
Laconza Gilliam is the center's recreation manager. She took a moment to talk about this and other activities at the center.
"This is our second year, and it will be an annual thing for us," Gilliam said. "We call this our Super Hero Party, and we chose to do it during the week because there is so much competition on the actual day of Halloween, and the weekend prior."
«Read the rest of this article»