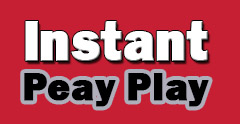 Clarksville, TN – As Austin Peay State University heads into the final few weeks of its fall semester schedule the football and volleyball teams look to end things with championships and possible NCAA postseason berths.
The Governors football team currently owns a 6-4 overall record and a 5-1 mark in Ohio Valley Conference play, which places them second in the conference standings, and the only team remaining that could pass OVC leading Jacksonville State for the conference championship, if the Gamecocks were to lose their final two games and APSU wins its two remaining contests.
While a conference championship is slim at best at this point — and the automatic berth into the FCS postseason field that brings — two wins to wrap-up the season could put the Govs, who would finish 8-1 versus FCS teams, in line for a possible at-large bid into the tournament field, which would be a first for the Governors football program.
Farfetched idea, not so much for a program that has already come away with one piece of hardware, so far, this season having wrapped up the Sgt. York Trophy championship — which goes to the winner of the quadrangular season football season meetings between the Austin Peay, Tennessee State, Tennessee Tech and Tennessee Martin.
It is the first time in the trophy's 11-year history Austin Peay has come away with the title.
It did tie for the title, with Tennessee State, in the trophy's first season (2007), but the Govs lost the tiebreaker in losing the head-to-head matchup to the Tigers in overtime by a point.
While the football team has two games left in the regular season to make its case for a postseason berth, the Govs volleyball team has already punched its postseason card with the OVC regular-season title, with a 26-4 overall record and a 13-1 mark in OVC play, with two matches left to play.
It marks just the second time since the OVC sponsored volleyball, and the first in 25 years, the Govs have won the conference's regular-season title.
As winners of the OVC regular season, the Govs will host the conference's championship tournament at the Dunn Center on November 16th-18th, with the winner of the tournament earning the conference's automatic NCAA Volleyball Championship Tournament berth.
An NCAA Tournament bid would be the second in the program's history, joining the 2010 team that fell to Illinois in the opening round of the tournament.
The Governors also won the OVC Tournament title in 1991, but didn't advance to the NCAA Tournament that season.
While basketball is just getting ready to tip off for the Govs there is still a lot left for football and volleyball to achieve and dreams of NCAA Tournaments well within their grasp.