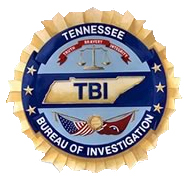 Nashville, TN – The Tennessee Bureau of Investigation has a new addition to its 'Top 10 Most Wanted' list: Antoine Lashun Adams.
Adams (DOB 11-21-89) is wanted by the Marshall County (Mississippi) Sheriff's Office, the Memphis Police Department, and the TBI, after escaping from a jail in Marshall County, Mississippi on November 5th.
There, he was being held in connection to a homicide in Slayden, MS, but Adams also faces First Degree Murder and Especially Aggravated Robbery charges in Shelby County, Tennessee, in connection to the death of Marquis Bell in February 2017.
Adams, who has a known gang affiliation, should be considered armed and dangerous.
Shortly after his escape in Mississippi, a suspect matching Adams's description stole a 2007 Chrysler 300, with Mississippi tag TAA-810.
Adams is an African-American man, who stands 6'00" and weighs approximately 180 pounds. He has black hair and brown eyes and should be considered armed and dangerous.
Anyone with information about the whereabouts of Adams should contact the TBI at 1.800.TBI.FIND. There is a reward of up to $2,500 for information leading to his arrest.